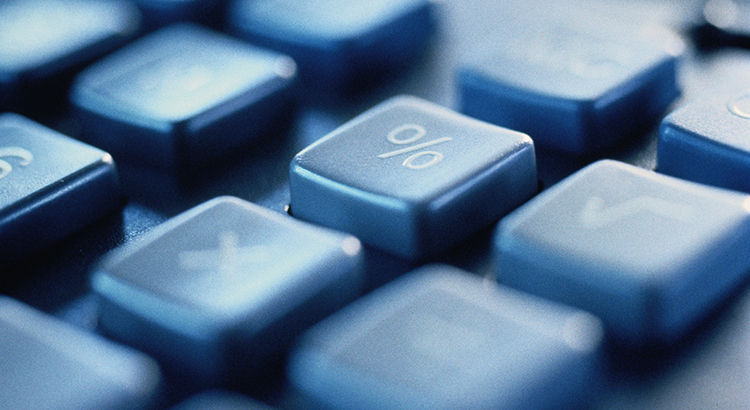 There's never been a truer statement regarding forecasting mortgage rates than the one offered last year by Mark Fleming, Chief Economist at First American:
"You know, the fallacy of economic forecasting is: Don't ever try and forecast interest rates and or, more specifically, if you're a real estate economist mortgage rates, because you will always invariably be wrong."
Coming into this year, most experts projected mortgage rates would gradually increase and end 2022 in the high three-percent range. It's only April, and rates have already blown past those numbers. Freddie Mac announced last week that the 30-year fixed-rate mortgage is already at 4.72%.
Danielle Hale, Chief Economist at realtor.com, tweeted on March 31:
"Continuing on the recent trajectory, would have mortgage rates hitting 5% within a matter of weeks. . . ."
Just five days later, on April 5, the Mortgage News Daily quoted a rate of 5.02%.
No one knows how swiftly mortgage rates will rise moving forward. However, at least to this point, they haven't significantly impacted purchaser demand. Ali Wolf, Chief Economist at Zonda, explains:
"Mortgage rates jumped much quicker and much higher than even the most aggressive forecasts called for at the end of last year, and yet housing demand appears to be holding steady."
Through February, home prices, the number of showings, and the number of homes receiving multiple offers all saw a substantial increase. However, much of the spike in mortgage rates occurred in March. We will not know the true impact of the increase in mortgage rates until the March housing numbers become available in early May.
Rick Sharga, EVP of Market Intelligence at ATTOM Data, recently put rising rates into context:
"Historically low mortgage rates and higher wages helped offset rising home prices over the past few years, but as home prices continue to soar and interest rates approach five percent on a 30-year fixed rate loan, more consumers are going to struggle to find a property they can comfortably afford."
While no one knows exactly where rates are headed, experts do think they'll continue to rise in the months ahead. In the meantime, if you're looking to buy a home, know that rising rates do have an impact. As rates rise, it'll cost you more when you purchase a house. If you're ready to buy, it may make sense to do so sooner rather than later.
Bottom Line
Mark Fleming got it right. Forecasting mortgage rates is an impossible task. However, it's probably safe to assume the days of attaining a 3% mortgage rate are over. The question is whether that will soon be true for 4% rates as well.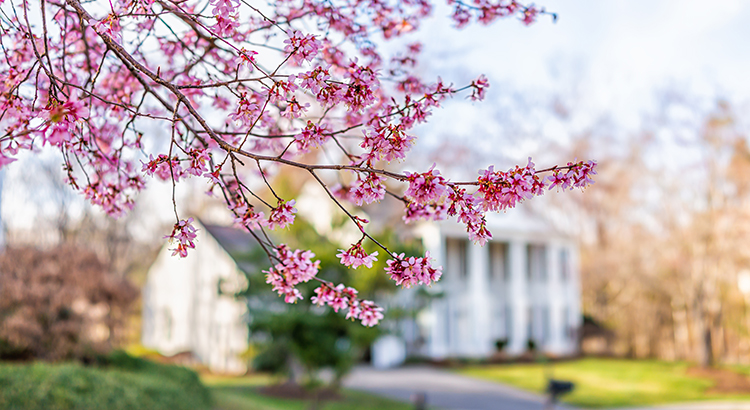 If you're thinking of selling your house this year, timing is crucial. After all, you'll want to balance getting the most out of the sale of your current home and making the best investment when you buy your next one.
If that's the case, you should know – you may be able to get the best of both worlds today. Here are four reasons why this spring may be your golden window of opportunity.
1. The Number of Homes on the Market Is Still Low
Today's limited supply of houses for sale is putting sellers in the driver's seat. There are far more buyers in the market today than there are homes available. That means purchasers are eagerly waiting for your house.
Listing your house now makes it the center of attention. And if you work with a real estate professional to price your house correctly, you can expect it to sell quickly and likely get multiple strong offers this season.
2. Your Equity Is Growing in Record Amounts
According to the most recent Homeowner Equity Insight report from CoreLogic, homeowners are sitting on record amounts of equity thanks to recent home price appreciation. The report finds that the average homeowner has gained $55,300 in equity over the past year.
That much equity can open doors for you to make a move. If you've been holding off on selling because you're worried about how rising prices will impact your next home search, rest assured your equity can help fuel your move. It may be just what you need to cover a large portion – if not all – of the down payment on your next home.
3. Mortgage Rates Are Increasing
While it's true mortgage rates have already been climbing this year, current mortgage rates are still below what they've been in recent decades. In the 2000s, the average mortgage rate was 6.27%. In the 1990s, the average rate was 8.12%.
For context, the current average 30-year fixed mortgage rate, according to Freddie Mac, is 3.85%. And while recent global uncertainty caused rates to dip slightly in the near-term, experts project rates will rise in the months ahead. Doug Duncan, Senior Vice President and Chief Economist at Fannie Mae, says:
"For homebuyers, we believe that borrowing costs will likely rise with the increase in mortgage rates…."
When that happens, it'll cost you more to purchase your next home. That's why it's important to act now if you're ready to sell. Work with a trusted advisor to kickstart the process so you can take key steps to making your next purchase before rates climb further.
4. Home Prices Are Climbing Too
Home prices have been skyrocketing in recent years because of the imbalance of supply and demand. And as long as that imbalance continues, so will the rise in home values.
What does that mean for you? If you're selling so you can move into the home of your dreams or downsize into something that better suits your current needs, you have an opportunity to get ahead of the curve by leveraging your growing equity and purchasing your next home before prices climb higher.
And, once you make your purchase, you can find peace of mind in knowing ongoing home price appreciation is growing the value of your new investment.
Bottom Line
If you want to win when you sell and when you buy, this spring could be your golden opportunity. Let's connect so you have the insights you need to take advantage of today's incredible sellers' market.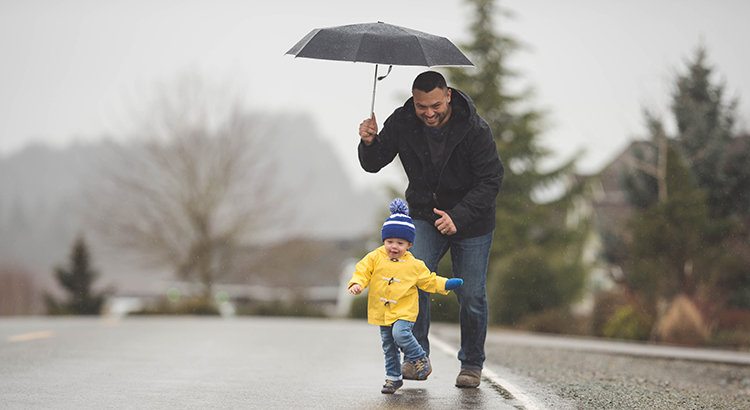 In today's housing market, there are far more buyers looking for homes than sellers listing their houses. Based on the concept of supply and demand, this means home prices will naturally rise. Why is that? When there are more people trying to buy an item than there are making that item available for sale, that drives prices up. And that's exactly the case in today's housing market. So, knowing what's happening with the inventory of homes for sale and the demand for housing is crucial for today's buyers and sellers.
Nationally, Demand Is High and Supply Is Very Low
The latest buyer and seller activity data from the National Association of Realtors (NAR) indicates buyer traffic heavily outweighs seller traffic today, as shown in the maps below. There are far darker blues (strong buyer activity) on the left and much lighter blues (weak seller activity) on the right. In other words, this shows how the demand for homes is significantly greater than what's available to purchase.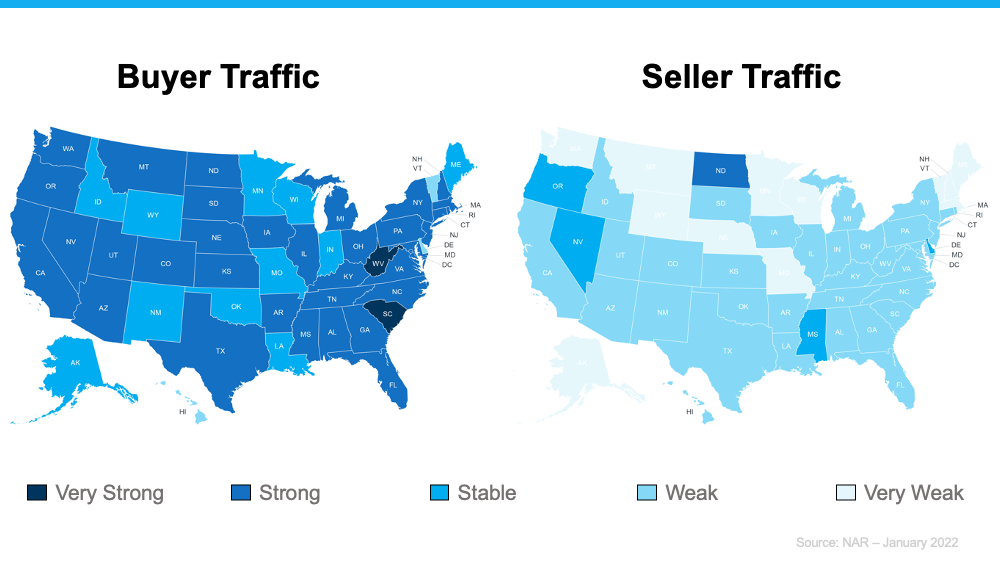 What Does This Mean if You're a Seller?
Supply is struggling to keep pace with demand. In fact, the inventory of homes for sale recently hit an all-time low. That gives you an incredible advantage when you sell your house. With so few listings, it's likely more potential buyers will view your house – especially if you work with an agent to price it right. That means there's a high chance you'll receive multiple offers or buyers will enter a bidding war for your house. And that dynamic can drive the sale price of your home up.
What Does This Mean if You're a Buyer?
As a buyer with fewer options available, you're likely to see more competition, so you need to be strategic to win. First, make sure you have a trusted professional on your side. Your real estate agent will help you understand your local market and work with you to act quickly when the time is right. Even when it's challenging to find a home, you can still succeed as a buyer today if you have a trusted advisor on your side every step of the way.
Bottom Line
Whether you're a homebuyer, seller, or both, knowledge truly is power. Let's connect today so you can better understand what's happening in our local market and achieve your homebuying and selling goals this year.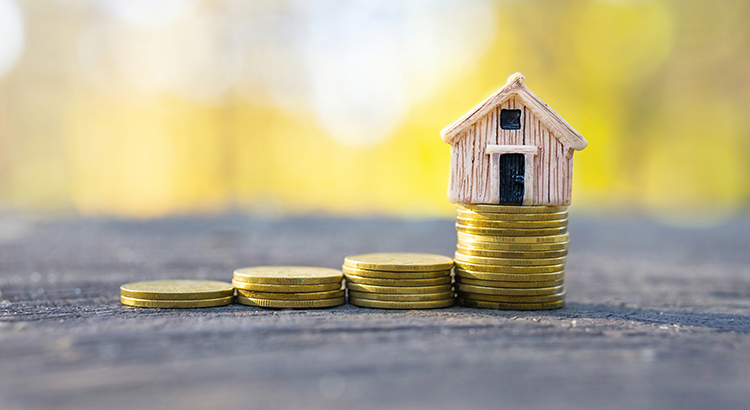 In an annual Gallup poll, Americans chose real estate as the best long-term investment. And it's not the first time it's topped the list, either. Real estate has been on a winning streak for the past eight years, consistently gaining traction as the best long-term investment (see graph below):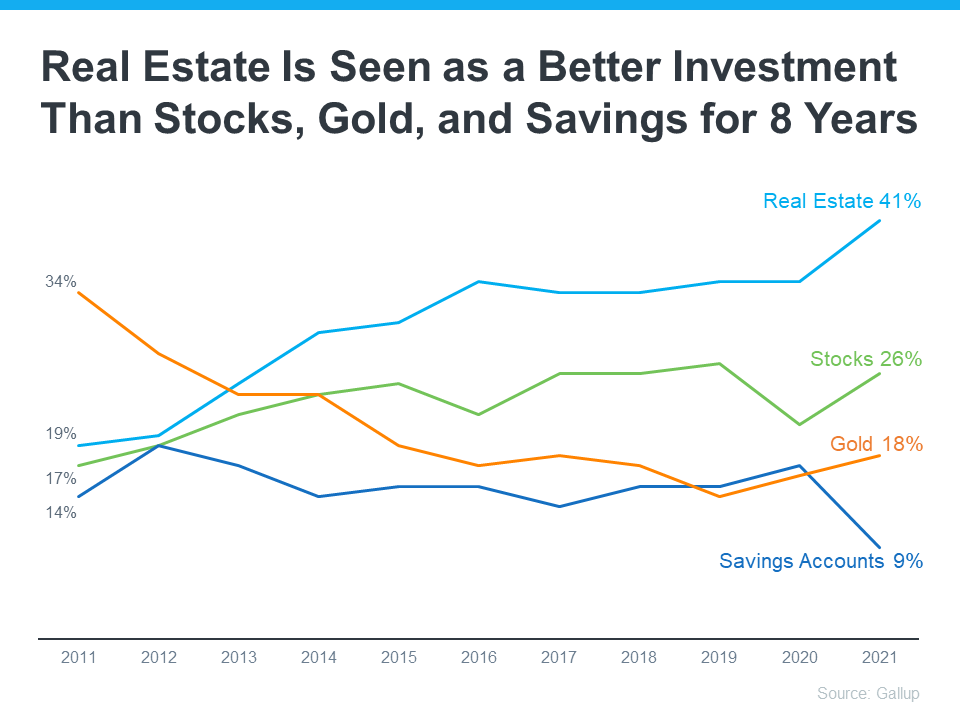 If you're thinking about purchasing a home this year, this poll should reassure you. Even when inflation is rising like it is today, Americans agree an investment like real estate truly shines.
Why Is Real Estate a Great Investment During Times of High Inflation?
With inflation reaching its highest level in 40 years, it's more important than ever to understand the financial benefits of homeownership. Rising inflation means prices are increasing across the board. That includes goods, services, housing costs, and more. But when you purchase your home, you lock in your monthly housing payments, effectively shielding yourself from increasing housing payments. James Royal, Senior Wealth Management Reporter at Bankrate, explains it like this:
"A fixed-rate mortgage allows you to maintain the biggest portion of housing expenses at the same payment. Sure, property taxes will rise and other expenses may creep up, but your monthly housing payment remains the same."
If you're a renter, you don't have that same benefit, and you aren't protected from increases in your housing costs, especially rising rents.
History Shows During Inflationary Periods, Home Prices Rise as Well
As a homeowner, your house is an asset that typically increases in value over time, even during inflation. That's because, as prices rise, the value of your home does, too. And that makes buying a home a great hedge during periods of high inflation. Natalie Campisi, Advisor Staff for Forbes, notes:
"Tangible assets like real estate get more valuable over time, which makes buying a home a good way to spend your money during inflationary times."
Bottom Line
Housing truly is a strong investment, especially when inflation is high. When you lock in a mortgage payment, you're shielded from housing cost increases, and you own an asset that typically gains value with time. If you want to better understand how buying a home could be a great investment for you, let's connect today.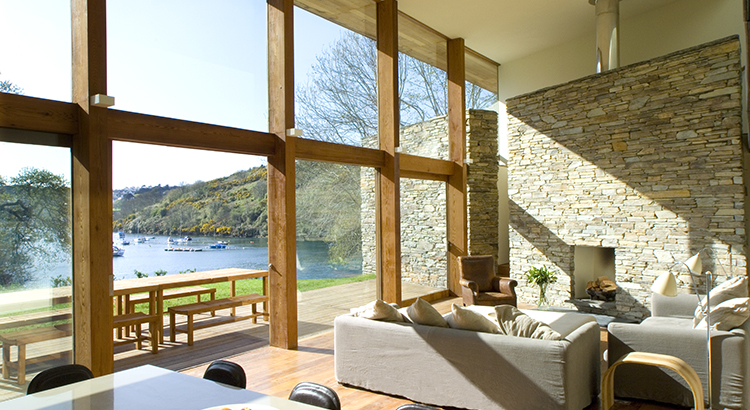 Many things have changed over the past couple of years, and real estate is no exception. One impact is an increased desire to own more than one home. According to the recent Luxury Market Report from Luxury Home Marketing:
"As trends such as remote working and flexi-hours took hold in 2021, so too did the flexibility of relocating as well as the growth of second homeownership."
This may be because the pandemic has altered how we think about our homes. Where we live has become, more than ever, our safe space and our getaway. And with the rise in remote work, more people are reconsidering where they want to live and buying second homes to give them greater flexibility. If you fall in that category, here are just a few of the perks you'll enjoy, and how owning a second home may be a great decision for your lifestyle and your future.
Enjoy a Change in Scenery (or Weather)
When you have two homes, you can alternate between them as the weather changes or as you crave different scenery. Do you want to live in an area with a particular season? Would alternating between a resort and a suburban setting be ideal? With two homes, you have those options. Being able to move between homes based on which location best suits you at the time gives you added flexibility and variety that can help increase your happiness.
Build Your Wealth Faster
You may have heard that home equity is skyrocketing, thanks to ongoing home price appreciation. CoreLogic reports that the average homeowner gained $56,700 in equity over the last year. With home prices projected to continue rising, if you purchase a second home, you could benefit from rising equity on both properties to build your wealth (and your net worth) even faster.
Be Closer to Loved Ones
The pandemic has also reignited the importance of being near our loved ones. One option worth exploring is whether you want your second home to be near the people who matter most in your life. This makes it easier to see your loved ones but still gives you your own dedicated, private space so you can be nearby for major life events or longer visits.
Lock in Your Expenses
Buying a second home today and locking in your mortgage rate may be a good option if you're looking to stabilize your housing costs for the long haul. If you're approaching retirement or are looking to use your second home as your permanent residence in the future, buying that house now with today's rate and price may be a good financial decision. That way, no matter what happens with rates and prices in years ahead, your monthly payment is locked in for the next 15-30 years.
Bottom Line
Having multiple homes has considerable benefits. If owning a second home is something you're interested in, let's connect to explore your options, discuss the benefits, and take the next step to start your home search.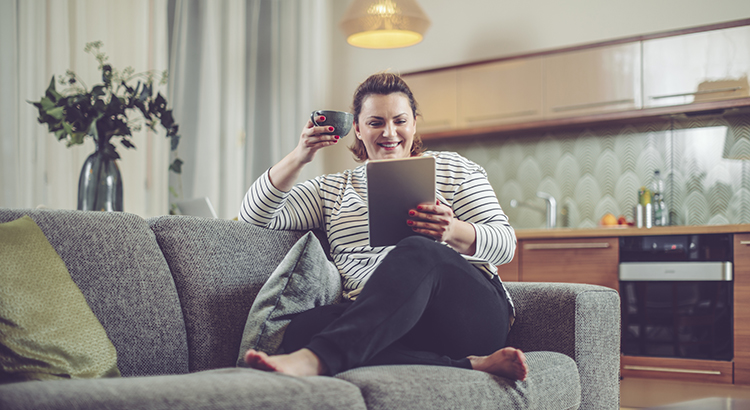 Almost every industry is currently struggling with supply chain disruptions. This also applies to the current U.S. housing market, where buyer demand far exceeds housing supply.
Purchaser demand is very strong right now. The National Association of Realtors (NAR) just released their latest Existing Home Sales Report which reveals that sales surged in January. Existing home sales rose to a seasonally adjusted annual rate of 6.5 million – an increase of 6.7% from the prior month, with sales up in all regions. However, there's one big challenge.
Inventory Is at an All-Time Low
Because purchaser demand is so high, the market is running out of available homes for sale. The above-mentioned report states that the current months' supply of inventory of homes for sale has fallen to 1.6 months. This prompts Lawrence Yun, Chief Economist at NAR, to say:
"The inventory of homes on the market remains woefully depleted, and in fact is currently at an all-time low."
Earlier this month, realtor.com released their inventory data for January. It helps confirm this point. Here's a graph comparing inventory levels for January over the last six years: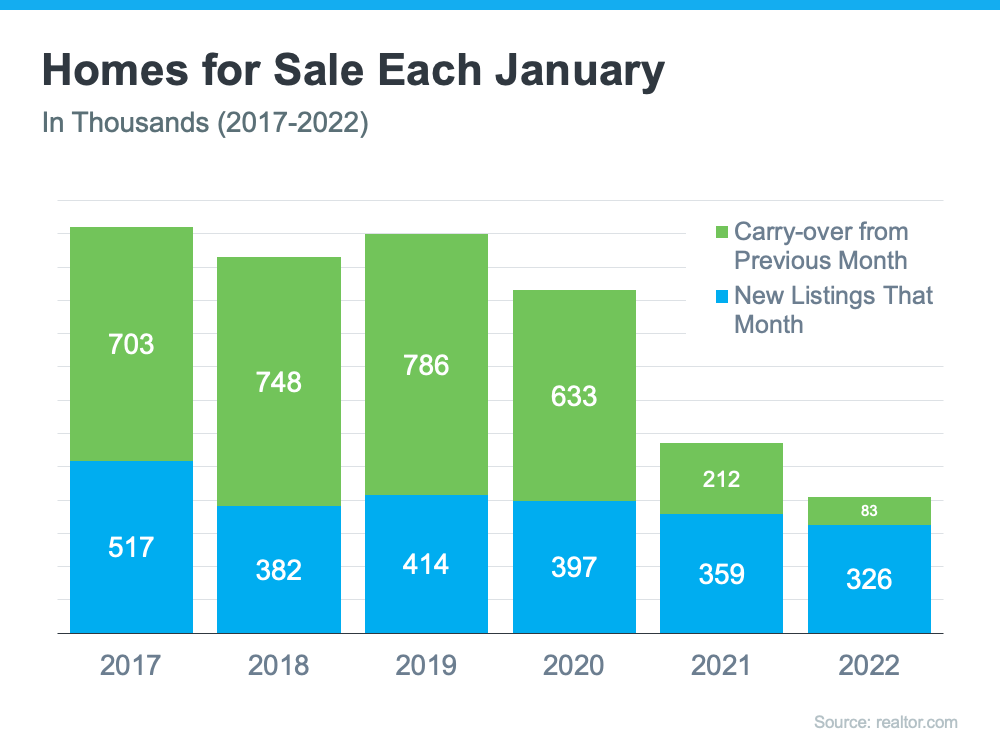 As the graph shows, new listings coming on the market have decreased over the last four years (shown in blue in the graph). The graph also reveals that carry-over inventory has plummeted in recent years. This is because listings are now sold so quickly, they don't stay on the market long enough to carry over month-to-month (shown in green in the graph). In other words, homes are not staying on the market for months as they had prior to the pandemic. In the report mentioned above, NAR reveals that:
"Seventy-nine percent of homes sold in January 2022 were on the market for less than a month."
Odeta Kushi, Deputy Chief Economist at First American, explains it like this:
"A higher velocity of sales (lower [Days on Market]) helps to explain a housing market characterized by both higher sales & lower inventory. Many resale transactions are happening so quickly that they 'flow' in & then out of the 'stock' between the fixed monthly measurement of inventory."
What Does This Mean for Sellers?
Anyone thinking of putting their home on the market shouldn't wait. A seller will always negotiate the best deal when demand is high and supply is limited. That's exactly the situation in the real estate market today.
Later this year, inventory (and by extension, your competition) will increase as many homeowners are waiting to put their homes on the market in the spring and early summer.
In addition, Len Kiefer, Deputy Chief Economist at Freddie Mac, says:
"Housing starts start off 2022 strong, just edging out 2021 for most in January since 2006."
As these newly built homes are completed, they will also become competition for your house. This gives you a tremendous opportunity right now. Don't wait for that increase in competition in your area. If you want to sell in 2022 and are ready to start the process, today is the day to list your house.
Bottom Line
If you're ready to sell, let's connect to get your house on the market while today's inventory situation is in your favor.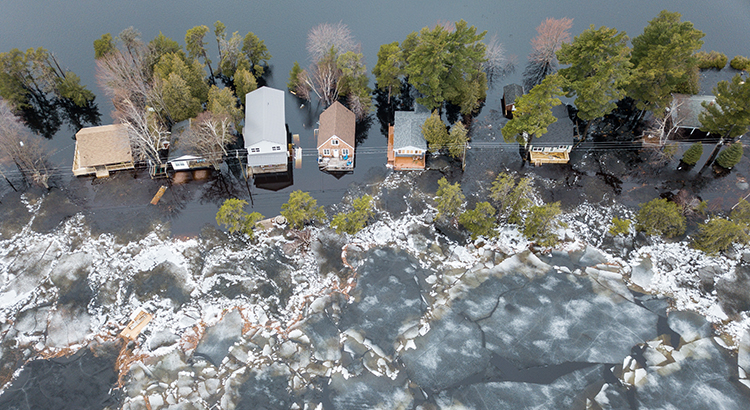 Americans are more aware than ever of the effects climate change and natural disasters can have on their homes. According to a report from realtor.com:
"More than 3 in 4 recent buyers, 78%, took [natural disasters] into account when choosing the locations of their homes, . . ."
The study also found that many existing homeowners (34%) have already considered selling their houses and moving to a new location because of the changing climate. If you're like those homeowners and are weighing your options about what to do next, here's some information to keep in mind as you begin the process of selling your existing house and searching for your new home.
Do Your Research and Work with a Real Estate Advisor To Find a Home That Meets Your Needs
As a homeowner, it's impossible to control what types of weather events your home is exposed to. As Maiclaire Bolton Smith, Senior Leader of Research and Content Strategy for CoreLogic, says:
"You can't necessarily remove the location from around you, but there are things you can do to mitigate damage that can happen."
The first step is understanding how to navigate your home sale and purchase with these specific issues in mind. While that can seem like a difficult undertaking at first, with the appropriate resources and experts on your side, you can simplify the process.
The Mortgage Reports provides some tips for purchasing your next house, including, but not limited to:
Vetting the location before you buy
Researching Climate Action Plans and learning if the city or state has one
Working with professionals for additional assessments on the home's ability to withstand natural disasters
Ultimately, your best resource throughout the process is a trusted real estate professional. An agent will help you navigate the sale and required disclosures for your existing home, be your expert advisor on local guidelines and information, and keep your goals and concerns top of mind. Even if your advisor doesn't have the answers to all your questions about how your next home will stand up to natural disasters, they can help connect you with experts and resources who will.
Bottom Line
If you're becoming more mindful about the effects of climate change and you're ready to make a move, you're not alone. Let's connect so you have a trusted advisor on your side to help you navigate the sale of your current house and find the perfect spot for your next home.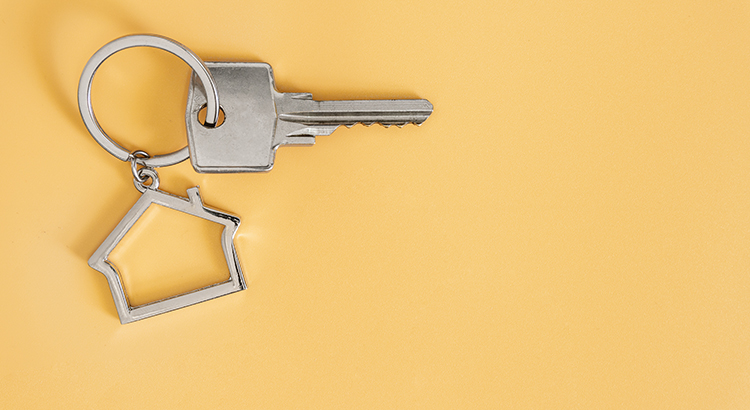 If you're thinking about selling your house in 2022, you truly have a once-in-a-lifetime opportunity at your fingertips. When selling anything, you always hope for strong demand for the item coupled with a limited supply. That maximizes your leverage when you're negotiating the sale. Home sellers are in that exact situation right now. Here's why.
Demand Is Very Strong
According to the latest Existing Home Sales Report from the National Association of Realtors (NAR), 6.18 million homes were sold in 2021. This was the largest number of home sales in 15 years. Lawrence Yun, Chief Economist for NAR, explains:
"Sales for the entire year finished strong, reaching the highest annual level since 2006. . . . With mortgage rates expected to rise in 2022, it's likely that a portion of December buyers were intent on avoiding the inevitable rate increases."
Demand isn't expected to weaken this year, either. In addition, the Mortgage Finance Forecast, published last week by the Mortgage Bankers' Association (MBA), calls for existing-home sales to reach 6.4 million homes this year.
Supply Is Very Limited
The same sales report from NAR also reveals the months' supply of inventory just hit the lowest number of the century. It notes:
"Total housing inventory at the end of December amounted to 910,000 units, down 18% from November and down 14.2% from one year ago (1.06 million). Unsold inventory sits at a 1.8-month supply at the present sales pace, down from 2.1 months in November and from 1.9 months in December 2020."
The reality is, inventory decreases every year in December. That's just how the typical seasonal trend goes in real estate. However, the following graph emphasizes how this December was lower than any other December going all the way back to 1999.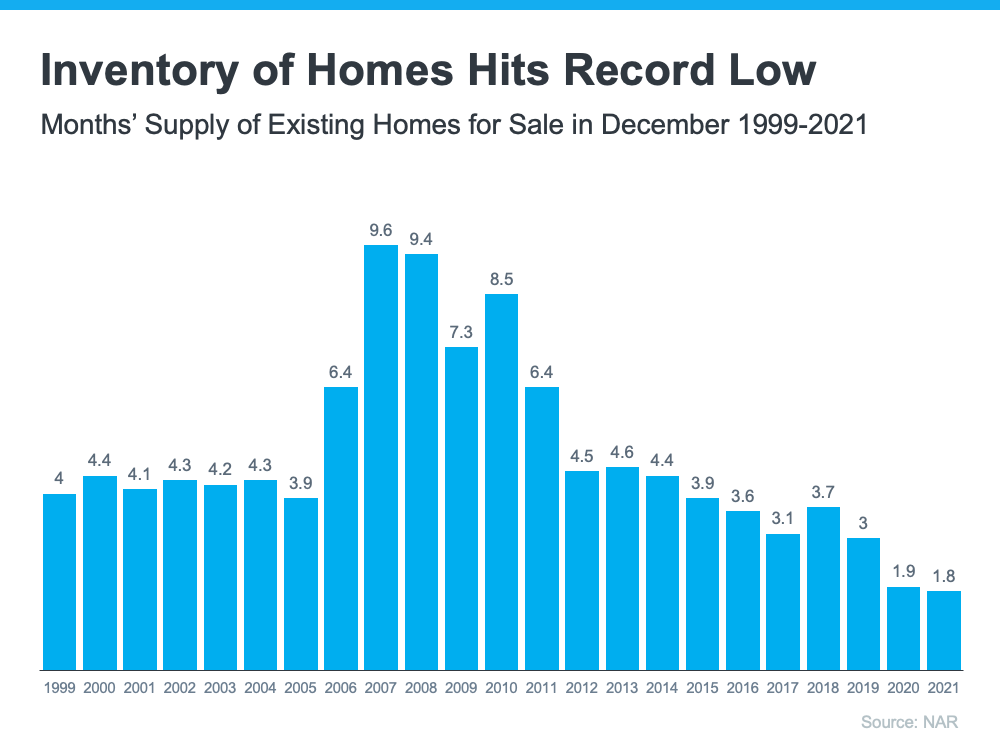 Right Now, Sellers Have Maximum Leverage
As mentioned above, when there's strong demand for an item and a limited supply of it available, the seller has maximum leverage in the negotiation. In the case of homeowners who are thinking about selling, there may never be a better time than right now. While demand is this high and inventory is this low, you'll have leverage in all aspects of the sale of your house.
Today's buyers know they need to be flexible negotiators that make very competitive offers, so here are a few areas that could tip in your favor when your house goes on the market:
Competitive sales price
Flexible closing date
Potential for a leaseback to allow you more time to find a home
Minimal offer contingencies
Bottom Line
If you're thinking of selling your house this year, now is the optimal time to list it. Let's connect to discuss how you can put your house on the market today.