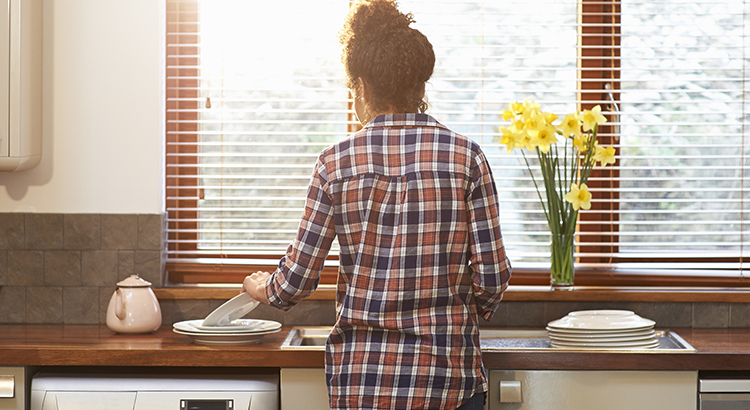 Many people are sitting on the fence trying to decide if now's the time to buy a home. Some are renters who have a strong desire to become homeowners but are unsure if buying right now makes sense. Others may be homeowners who are realizing that their current home no longer fits their changing needs.
To determine if they should buy now or wait another year, they both need to ask two simple questions:
Do I think home values will be higher a year from now?
Do I think mortgage rates will be higher a year from now?
Let's shed some light on the answers to these questions.
Where will home prices be a year from now?
If you average the most recent projections from the major industry forecasters, the expectation is home prices will increase by 7.7%. Let's take a house that's valued today at $325,000 as an example.
If the buyer makes a 10% down payment ($32,500), they'll end up borrowing $292,500 for their mortgage. Applying the projected rate of home price appreciation, that same house will cost $350,025 next year. With a 10% down payment ($35,003), they'd then have to borrow $315,022.
Therefore, as a result of rising home prices alone, a prospective buyer will have to put down an additional $2,503 and borrow an additional $22,523 just for waiting a year to make their move.
Where will mortgage rates be a year from now?
Today, mortgage rates are hovering around 3%. However, most experts believe they'll rise as the economy continues to recover. Any increase in the mortgage rate will also increase a purchaser's cost. Here are the forecasts for the first quarter of 2022 from four major entities:
The projections average out to 3.6% among these four forecasts, a jump up from where they are today.
What does it mean to you if home values and mortgage rates increase?
A buyer will pay a lot more in mortgage payments each month if both of these variables increase. Assuming a buyer purchases a $325,000 home this year with a 30-year fixed-rate loan at 3% after making a 10% down payment, their monthly principal and interest payment would be $1,233.
That same home one year from now could be $350,025, and the mortgage rate could be 3.6% (based on the industry forecasts mentioned above). That monthly principal and interest payment, after putting down 10%, totals $1,432.
The difference in the monthly mortgage payment would be $199. That's $2,388 more per year and $71,640 over the life of the loan.
Add to that the approximately $25,000 a house with a similar value would build in home equity this year as a result of home price appreciation, and the total net worth increase a purchaser could gain by buying this year is nearly $100,000. That's a small fortune.
Bottom Line
When asking if they should buy a home, many potential buyers think of the nonfinancial benefits of owning a home. When asking when to buy, the financial benefits make it clear that doing so now is much more advantageous than waiting until next year.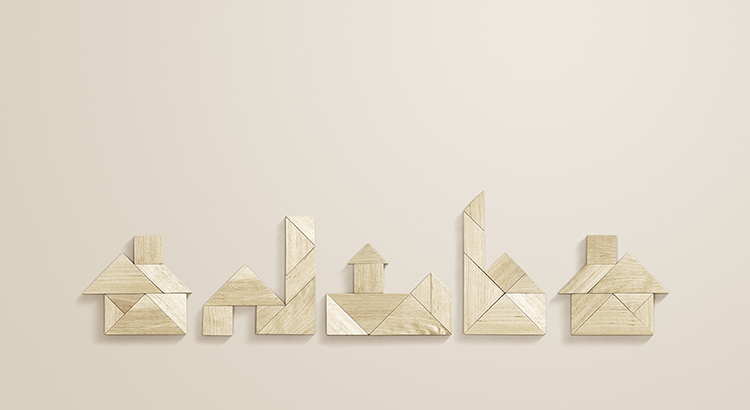 At the beginning of the year, industry forecasts called for home price appreciation to slow to about half of the double-digit increase we saw last year. The thinking was that inventory would increase from record-low levels and put an end to the bidding wars that have driven home prices up over the past twelve months. However, that increase in inventory has yet to materialize. The National Association of Realtors (NAR) reports that there are currently 410,000 fewer single-family homes available for sale than there were at this time last year.
This has forced those who made appreciation forecasts this past January to amend those projections. The Mortgage Bankers Association, Fannie Mae, Freddie Mac, the National Association of Realtors, and Zelman & Associates have all adjusted their numbers upward after reviewing first quarter housing data. Here are their original forecasts and their newly updated projections: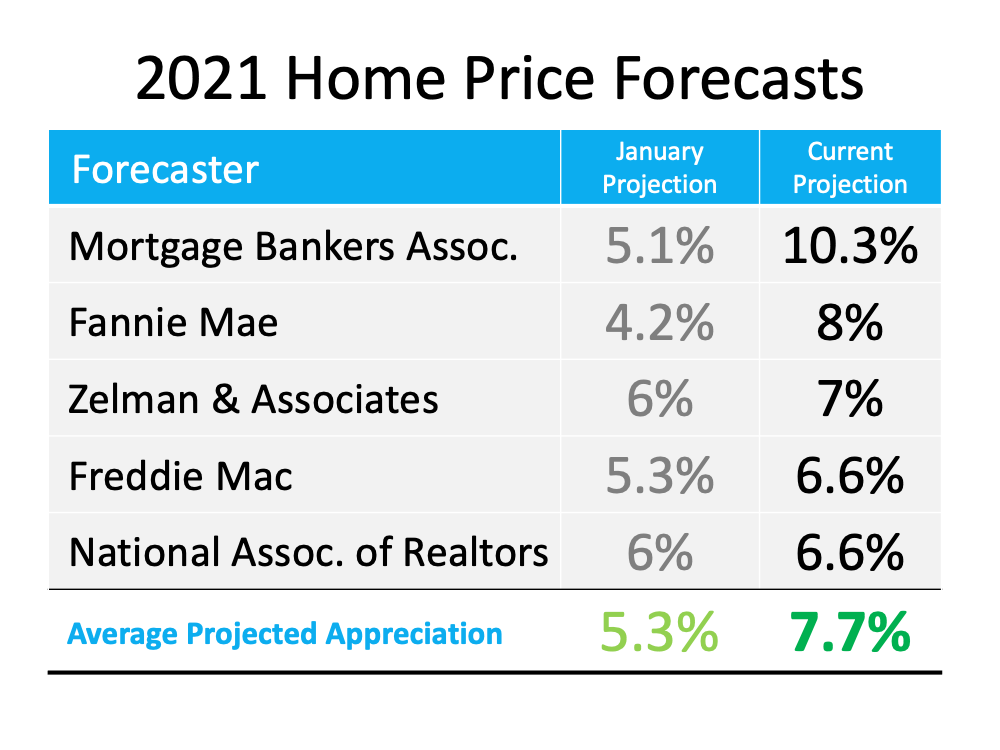 Even with the increases, the updated projections still don't reach the above 10% appreciation levels of 2020. However, a jump in the average projection from 5.3% to 7.7% after just one quarter is substantial. Demand will remain strong, so future appreciation will be determined by how quickly listing inventory makes its way to the market.
Bottom Line
Entering 2021, there was some speculation that we might see price appreciation slow dramatically this year. Today, experts believe that won't be the case. Home values will remain strong throughout the year.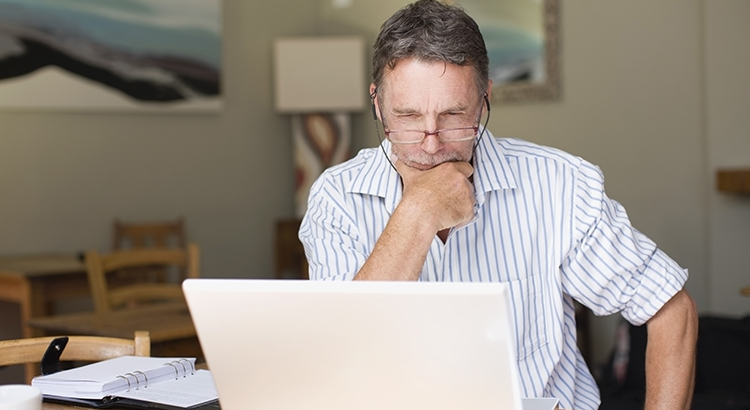 Don't be impressed by the headlines reporting year-over-year housing numbers for the next several months (data covering March, April, May, and June). The data will most likely show eye-popping one-year increases.
While the year-over-year jumps will certainly be striking, consumers should take these numbers with a grain of salt, as the situation highlights a short-term quirk in the reporting of this data. Essentially, the increases will reflect a combination of two things: sharply lower housing numbers during last year's virus-related market collapse and the subsequent strong rebound. This will result in what will appear to be unbelievable growth.
Let's use single-family home sales as an example: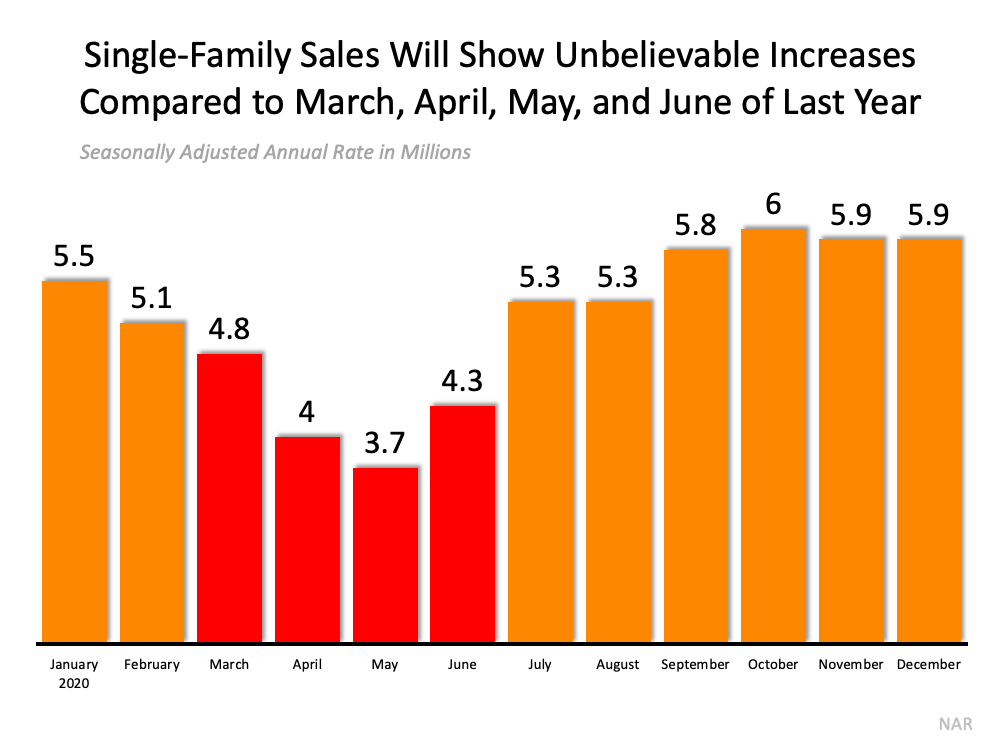 As the graph reveals, last spring's buying market was anything but typical. Instead of sales increasing, they fell sharply as a result of stay-at-home orders that virtually shut the real estate industry down.
This spring's real estate market will bounce back with more normal seasonal sales increases. The percentage increase in sales will be astronomical – not because sales have skyrocketed, but instead because they will be compared to last year's low numbers.
Bottom Line
There are likely to be some sensational headlines about real estate over the coming months. However, don't be fooled. The actual story is that the real estate market is finally back to normal.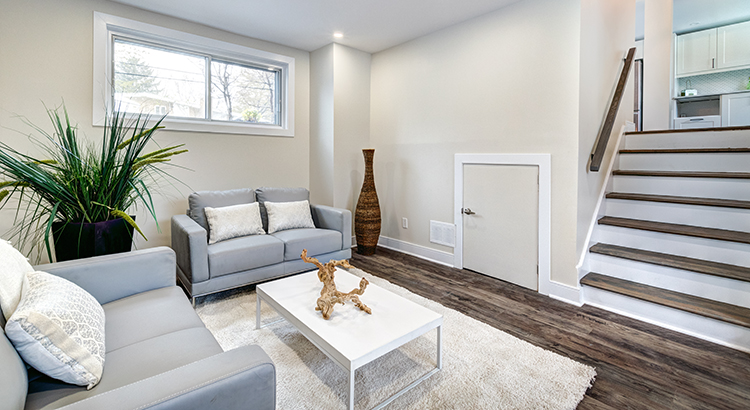 Homeowners ready to make a move are definitely in a great position to sell today. Housing inventory is incredibly low, driving up buyer competition. This gives homeowners leverage to sell for the best possible terms, and it's fueling a steady rise in home prices.
In such a hot market, houses are selling quickly. According to the National Association of Realtors (NAR), homes are typically on the market for just 18 short days. Despite the speed and opportunity for sellers, there are still steps you can take to prep your house to shine so you get the greatest possible return.
1. Make Buyers Feel at Home
One of the ways to make this happen is to take time to declutter. Pack away any personal items like pictures, awards, and sentimental belongings. The more neutral and tidy the space, the easier it is for a buyer to picture themselves living there. According to the 2021 Profile of Home Staging by NAR:
"82% of buyers' agents said staging a home made it easier for a buyer to visualize the property as a future home."
Not only will your house potentially attract the attention of more buyers and likely sell quickly, but the same report also notes:
"Eighteen percent of sellers' agents said home staging increased the dollar value of a residence between 6% and 10%."
As Jessica Lautz, Vice President of Demographics and Behavior Insights for NAR, says:
"Staging a home helps consumers see the full potential of a given space or property…It features the home in its best light and helps would-be buyers envision its various possibilities."
2. Keep It Clean
On top of making an effort to declutter, it's important to keep your house neat and clean. Before a buyer stops by, be sure to pick up toys, make the beds, and wash the dishes. This is one more way to reduce the number of things that can distract a buyer from the appeal of the home.
Ensure your home smells fresh and clean as well. Buyers will remember the smell of your house, and according to the same report from NAR, the kitchen is one of the most important rooms of the house to focus on if you want to attract more buyers.
3. Give Buyers Access
Buyers are less likely to make an offer on your house if they aren't able to easily schedule a time to check it out. If your home is available anytime, that opens up more opportunities for multiple buyers to go from curious to eager. It also allows buyers on tight schedules to still get in to see your house.
While health continues to be a great concern throughout the country, it's important to work with your agent to find the best safety measures and digital practices for your listing. This will drive visibility and create access options that also keep everyone in the process safe.
4. Price It Right
Even in a sellers' market, it's crucial to set your house at the right price to maximize selling potential. Pricing your house too high is actually a detriment to the sale. The goal is to drive high attention from competing buyers and let bidding wars push the final sales price up.
Work with your trusted real estate professional to determine the best list price for your house. Having an expert on your side in this process is truly essential.
Bottom Line
If you want to sell on your terms, in the least amount of time, and for the best price, today's market sets the stage to make that happen. Let's connect today to determine the best ways to maximize the sale of your house this year.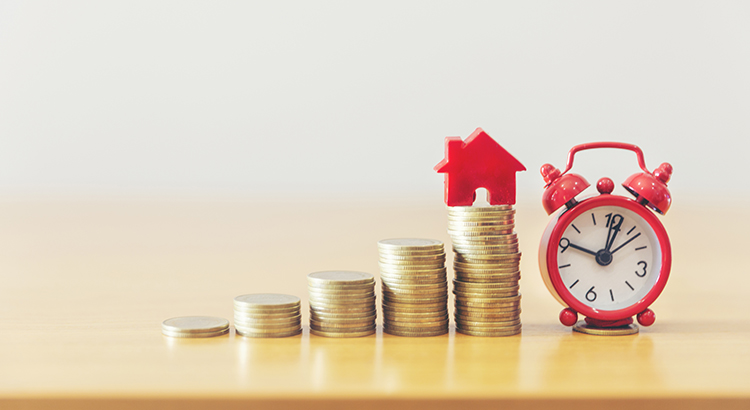 One of the biggest hurdles homebuyers face is saving for a down payment. As you're budgeting and planning for your home purchase, you'll want to understand how much you'll need to put down and how long it will take you to get there. The process may actually move faster than you think.
Using data from the U.S. Department of Housing and Urban Development (HUD) and Apartment List, we can estimate how long it might take someone earning the median income and paying the median rent to save up for a down payment on a median-priced home. Since saving for a down payment can be a great time to practice budgeting for housing costs, this estimate also uses the concept that a household should not pay more than 28% of their total income on monthly housing expenses.
According to the data, the national average for the time it would take to save for a 10% down payment is right around two and a half years (2.53). Residents in Iowa can save for a down payment the fastest, doing so in just over one year (1.31). The map below illustrates this time (in years) for each state: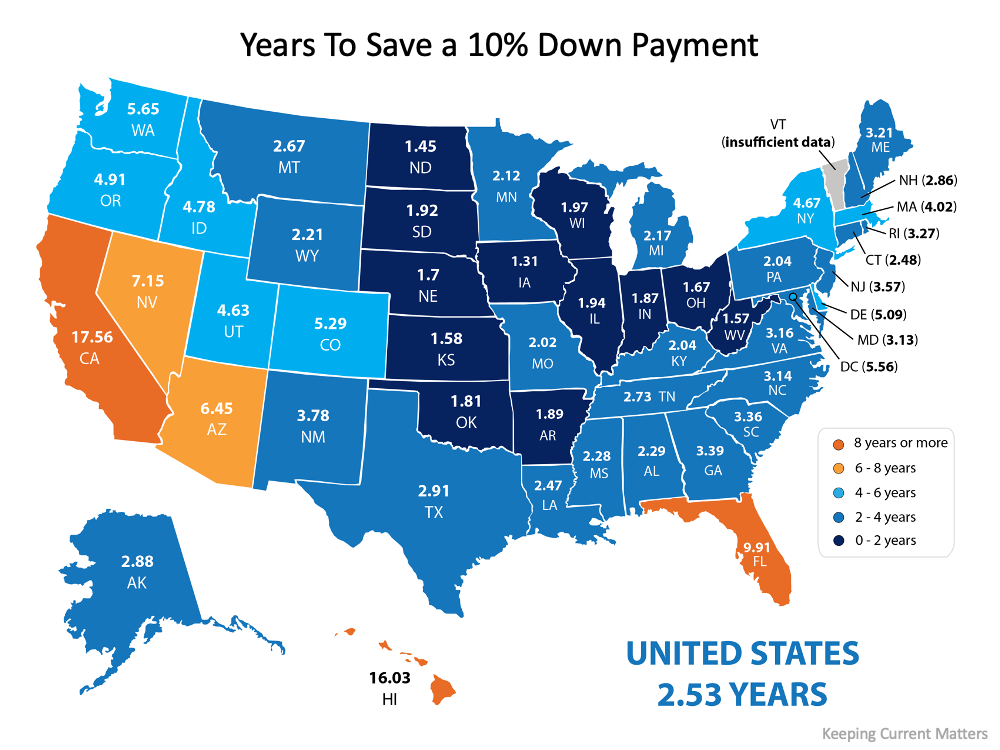 What if you only need to save 3%?
What if you're able to take advantage of one of the 3% down payment programs available? It's a common misconception that you need a 20% down payment to buy a home, but there are actually more affordable options and down payment assistance programs available, especially for first-time buyers. The reality is, saving for a 3% down payment may not take several years. In fact, it could take less than a year in most states, as shown in the map below: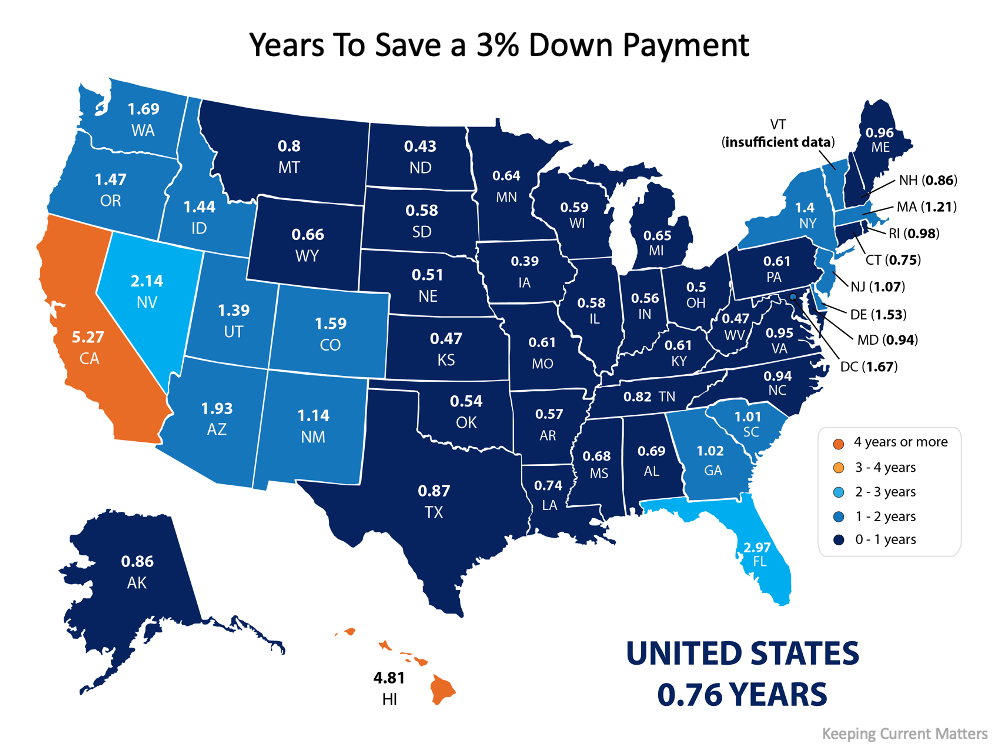 Bottom Line
Wherever you are in the process of saving for a down payment, you may be closer to your dream home than you think. Let's connect to explore the down payment options available in our area and how they support your plans.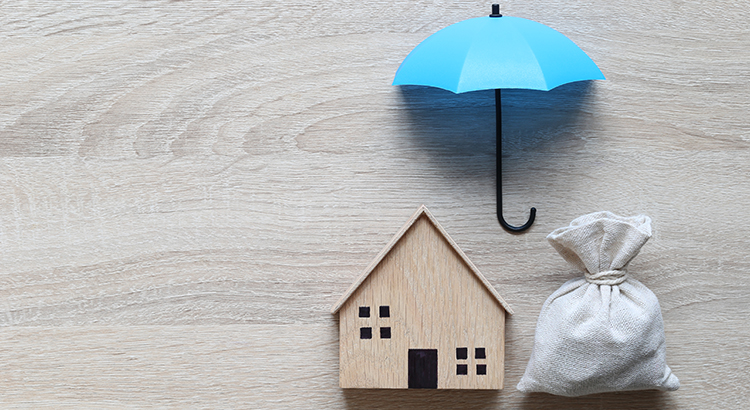 There has been a lot of discussion as to what will happen once the 2.3 million households currently in forbearance no longer have the protection of the program. Some assume there could potentially be millions of foreclosures ready to hit the market. However, there are four reasons that won't happen.
1. Almost 50% Leave Forbearance Already Caught Up on Payments
According to the Mortgage Bankers Association (MBA), data through March 28 show that 48.9% of homeowners who have already left the program were current on their mortgage payments when they exited.
6% made their monthly payments during their forbearance period
7% brought past due payments current
6% paid off their loan in full
This doesn't mean that the over two million still in the plan will exit exactly the same way. It does, however, give us some insight into the possibilities.
2. The Banks Don't Want the Houses Back
Banks have learned lessons from the crash of 2008. Lending institutions don't want the headaches of managing foreclosed properties. This time, they're working with homeowners to help them stay in their homes.
As an example, about 50% of all mortgages are backed by the Federal Housing Finance Agency (FHFA). In 2008, the FHFA offered 208,000 homeowners some form of Home Retention Action, which are options offered to a borrower who has the financial ability to enter a workout option and wants to stay in their home. Home retention options include temporary forbearances, repayment plans, loan modifications, or partial loan deferrals. These helped delinquent borrowers stay in their homes. Over the past year, the FHFA has offered that same protection to over one million homeowners.
Today, almost all lending institutions are working with their borrowers. The report from the MBA reveals that of those homeowners who have left forbearance,
5% have worked out a repayment plan with their lender
5% were granted a loan deferral where a borrower does not have to pay the lender interest or principal on a loan for an agreed-to period of time
9% were given a loan modification
3. There Is No Political Will to Foreclose on These Households
The government also seems determined not to let individuals or families lose their homes. Bloomberg recently reported:
"Mortgage companies could face penalties if they don't take steps to prevent a deluge of foreclosures that threatens to hit the housing market later this year, a U.S. regulator said. The Consumer Financial Protection Bureau (CFPB) warning is tied to forbearance relief that's allowed millions of borrowers to delay their mortgage payments due to the pandemic…mortgage servicers should start reaching out to affected homeowners now to advise them on ways they can modify their loans."
The CFPB is proposing a new set of guidelines to ensure people will be able to retain their homes. Here are the major points in the proposal:
The proposed rule would provide a special pre-foreclosure review period that would generally prohibit servicers from starting foreclosure until after December 31, 2021.
The proposed rule would permit servicers to offer certain streamlined loan modification options to borrowers with COVID-19-related hardships based on the evaluation of an incomplete application.
The proposal rule wants temporary changes to certain required servicer communications to make sure borrowers receive key information about their options at the appropriate time.
A final decision is yet to be made, and some do question whether the CFPB has the power to delay foreclosures. The entire report can be found here: Protections for Borrowers Affected by the COVID-19 Emergency Under the Real Estate Settlement Procedures Act (RESPA), Regulation X.
4. If All Else Fails, Homeowners Will Sell Their Homes Before a Foreclosure
Homeowners have record levels of equity today. According to the latest CoreLogic Home Equity Report, the average equity of mortgaged homes is currently $204,000. In addition, 38% of homes do not have a mortgage, so the level of equity available to today's homeowners is significant.
Just like the banks, homeowners learned a lesson from the housing crash too.
"In the same way that grandparents and great grandparents were shaped by the Great Depression, much of the public today remembers the 2006 mortgage meltdown and the foreclosures, unemployment, and bank failures it created. No one with any sense wants to repeat that experience…and it may explain why so much real estate equity remains mortgage-free."
What does that mean to the forbearance situation? According to Black Knight:
"Just one in ten homeowners in forbearance has less than 10% equity in their home, typically the minimum necessary to be able to sell through traditional real estate channels to avoid foreclosure."
Bottom Line
The reports of massive foreclosures about to come to the market are highly exaggerated. As Ivy Zelman, Chief Executive Officer of Zelman & Associates with roughly 30 years of experience covering housing and housing-related industries, recently proclaimed:
"The likelihood of us having a foreclosure crisis again is about zero percent."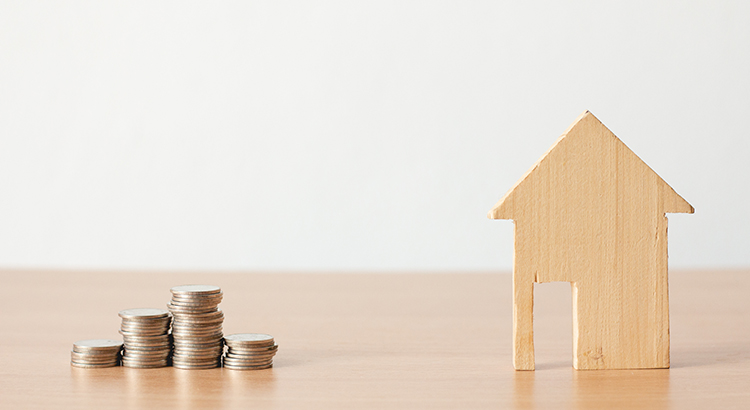 If you're planning to buy a home this year, saving for a down payment is one of the most important steps in the process. One of the best ways to jumpstart your savings is by starting with the help of your tax refund.
Using data from the Internal Revenue Service (IRS), it's estimated that Americans can expect an average refund of $2,925 when filing their taxes this year. The map below shows the average anticipated tax refund by state: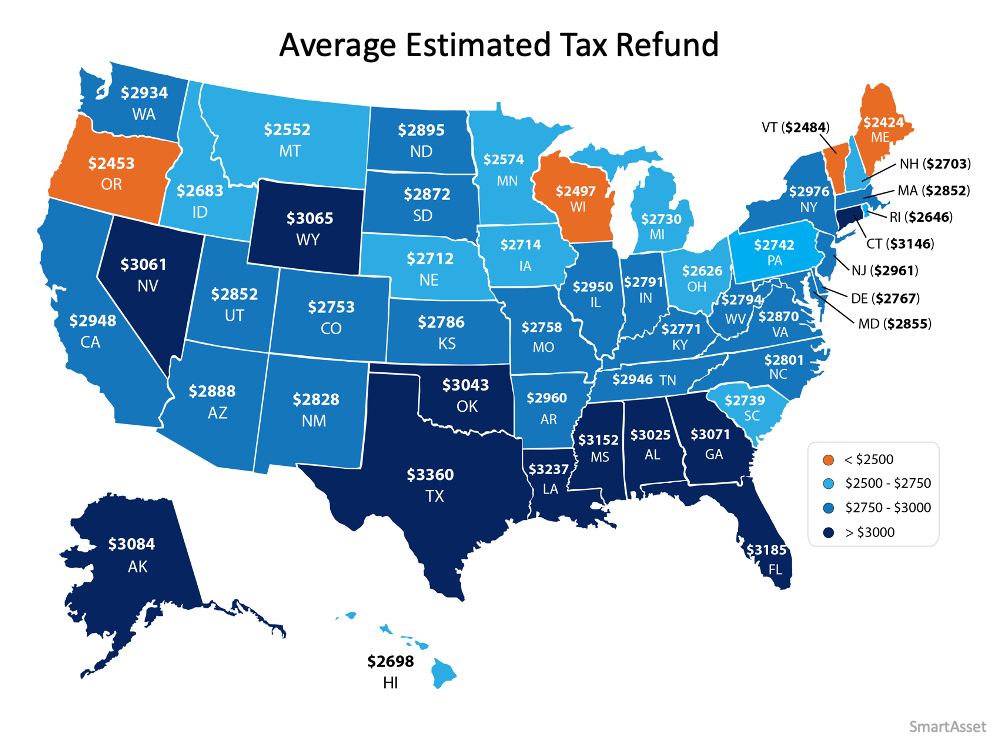 Thanks to programs from the Federal Housing Authority, Freddie Mac, and Fannie Mae, many first-time buyers can purchase a home with as little as 3% down. In addition, Veterans Affairs Loans allow many veterans to put 0% down. You may have heard the common myth that you need to put 20% down when you buy a home, but thankfully for most homebuyers, a 20% down payment isn't actually required. It's important to work with your real estate professional and your lender to understand all of your options.
How can your tax refund help?
If you're a first-time buyer, your tax refund may cover more of a down payment than you realize.
If you take into account the median home sale price by state, the map below shows the percentage of a 3% down payment that's covered by the average anticipated tax refund: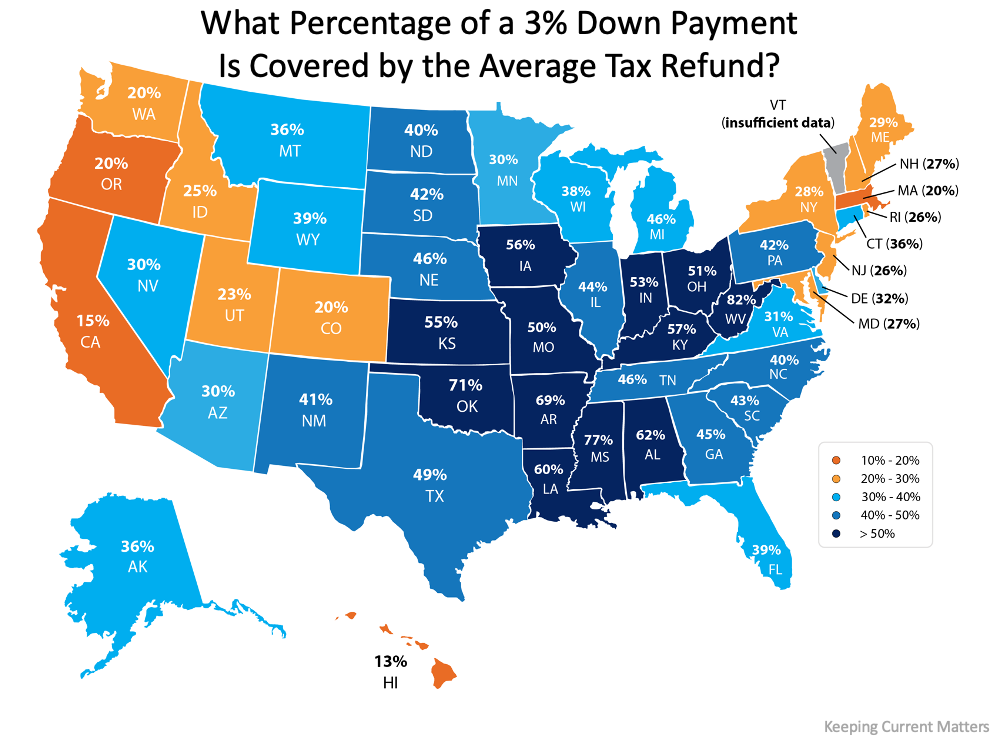 The darker the blue, the closer your tax refund gets you to homeownership when you qualify for one of the low down payment programs. Maybe this is the year to plan ahead and put your tax refund toward the down payment on a home.
Not enough money from your tax return? 
A recent paper from the National Bureau of Economic Research found that, of the households that received a stimulus check last year, "One third report that they primarily saved the stimulus money." If you had the opportunity to save your Economic Impact Payments, you may consider putting that money toward your down payment or closing costs as well. Your trusted real estate professional can also advise you on the down payment assistance programs available in your area.
Bottom Line
Saving for a down payment can seem like a daunting task, but it doesn't have to be. This year, your tax refund and your stimulus savings could add up big when it comes to reaching your homeownership goals.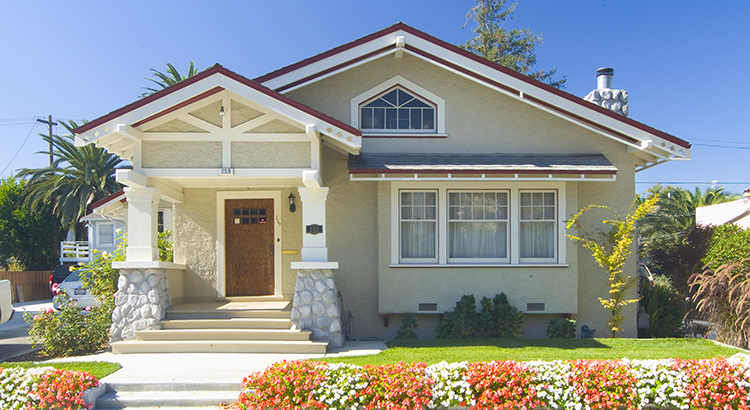 If you've given even a casual thought to selling your house in the near future, this is the time to really think seriously about making a move. Here's why this season is the ultimate sellers' market and the optimal time to make sure your house is available for buyers who are looking for homes to purchase.
The latest Existing Home Sales Report from The National Association of Realtors (NAR) shows the inventory of houses for sale is still astonishingly low, sitting at just a 2-month supply at the current sales pace.
Historically, a 6-month supply is necessary for a 'normal' or 'neutral' market in which there are enough homes available for active buyers (See graph below):
When the supply of houses for sale is as low as it is right now, it's much harder for buyers to find homes to purchase. As a result, competition among purchasers rises and more bidding wars take place, making it essential for buyers to submit very attractive offers.
As this happens, home prices rise and sellers are in the best position to negotiate deals that meet their ideal terms. If you put your house on the market while so few homes are available to buy, it will likely get a lot of attention from hopeful buyers.
Today, there are many buyers who are ready, willing, and able to purchase a home. Low mortgage rates and a year filled with unique changes have prompted buyers to think differently about where they live – and they're taking action. The supply of homes for sale is not keeping up with this high demand, making now the optimal time to sell your house.
Bottom Line
Home prices are appreciating in today's sellers' market. Making your home available over the coming weeks will give you the most exposure to buyers who will actively compete against each other to purchase it.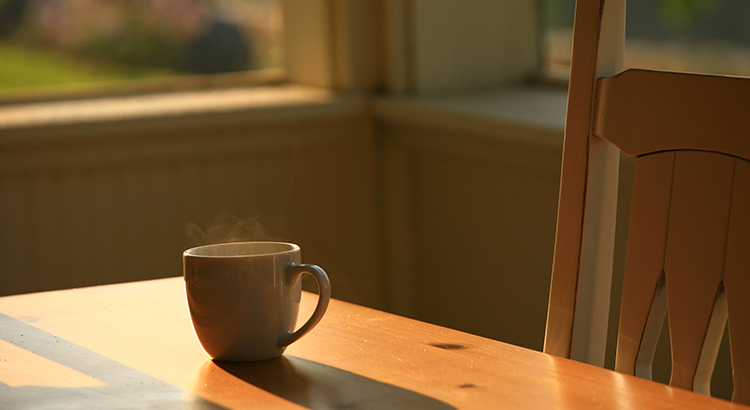 Right now, the housing market is full of outstanding opportunities for both buyers and sellers. Whether you're thinking of buying your first home, moving up to a bigger one, or selling so you can downsize this spring, there are perks today that are powering big moves for people across the country. Here are the top two to keep on the radar this season.
The Biggest Perk for Buyers: Low Mortgage Rates
 Today's most compelling buyer incentive is low mortgage interest rates. The 30-year fixed-rate is now averaging just over 3%. While that's slightly higher than the record-lows from 2020 and earlier this year, it's still way lower than historic norms, making purchasing a home an ongoing perk for hopeful buyers (See graph below):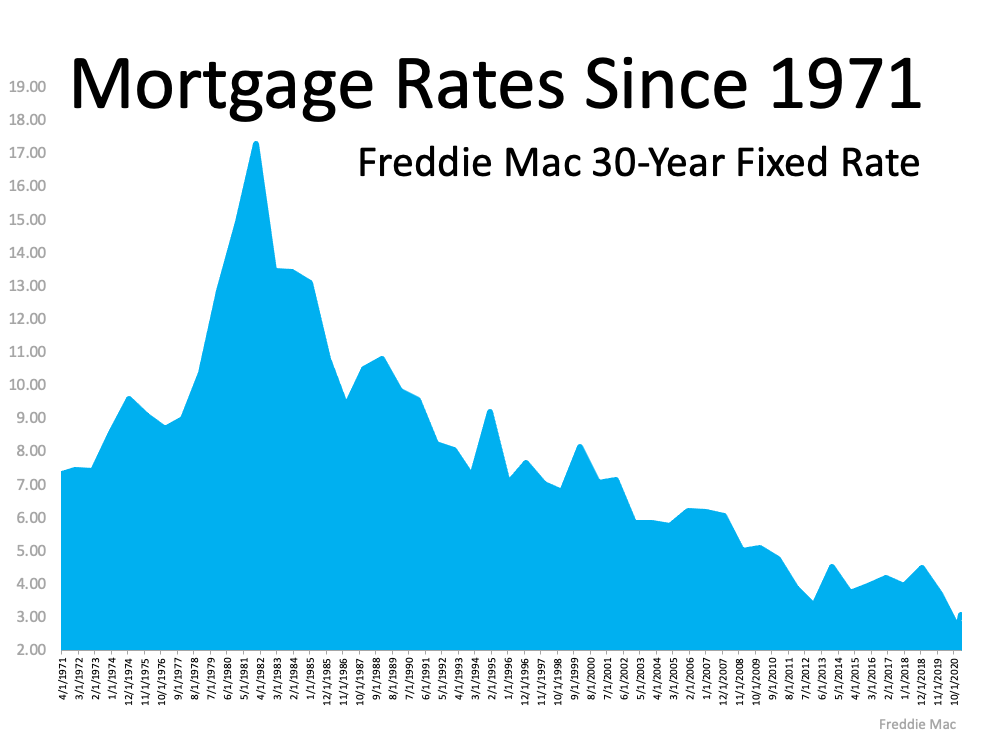 This is a huge advantage for buyers and helps to make owning a home attainable for more households – and there's good reason to strive for homeownership. The latest Homeowner Equity Report from CoreLogic shows how homeowners saw major gains in their net worth last year, all thanks to owning a home. Frank Martell, President and CEO of CoreLogic, explains:
"Positive factors like record-low interest rates and a booming housing market encouraged many families to enter homeownership. This growing bank of personal wealth that homeownership affords was noticed by many but in particular for first-time buyers who want a piece of the cake. As a result, we may see more of those currently renting start to enter the market in the near future."
Low mortgage rates are a plus for buyers right now, but experts forecast we'll see them continue to rise as the year goes on. If you're ready to purchase a home, it's wise to get started on the process soon so you can secure today's comparatively low rate.
The Biggest Perk for Sellers: Low Inventory
Today, there are simply not enough houses on the market for the number of buyers looking to purchase them, and it's creating a serious sellers' market. According to Danielle Hale, Chief Economist at realtor.com:
"Total active inventory continues to decline, dropping 50 percent. With buyers active in the market and sellers still slow to put homes up for sale, homes are selling quickly and the total number actively available for sale at any point in time continues to decline." (See map below):
The lack of houses for sale continues to challenge the market, and with low mortgage rates fueling buyer demand, homes are hard for buyers to find today. According to the latest Realtors Confidence Index Survey by the National Association of Realtors (NAR), the average house is now receiving 4.1 offers and is on the market for only 20 days.
Buyers are clearly eager to purchase, and because of the shortage of inventory available, they're often entering bidding wars. This is one of the factors keeping home prices strong and giving sellers leverage in the negotiation process.
Homeowners who are in a position to sell shouldn't wait to make their move. There's a light at the end of the tunnel for today's inventory shortage, so listing this spring will get your house on the market when conditions are most favorable. With low inventory and high buyer demand, homeowners can potentially earn a greater profit on their houses and sell them quickly in the fast-paced spring market.
Bottom Line
Whether you're thinking about buying or selling a home, there are major perks available in today's housing market. Let's connect today to discuss how these favorable conditions play to your advantage in our local area.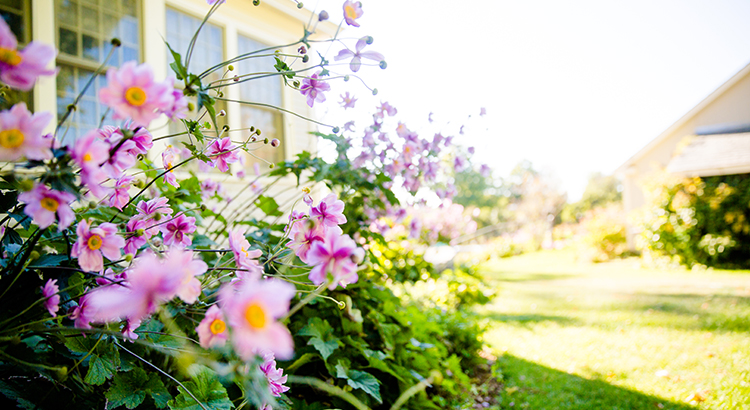 Spring is almost here, and many are wondering what it will bring for the housing market. Even though the pandemic continues on, it's certain to be very different from the spring we experienced at this time last year. Here's what a few industry experts have to say about the housing market and how it will bloom this season.
"Despite early weakness, we expect to see new listings grow in March and April as they traditionally do heading into spring, and last year's extraordinarily low new listings comparison point will mean year over year gains. One other potential bright spot for would-be homebuyers, new construction, which has risen at a year over year pace of 20% or more for the last few months, will provide additional for-sale inventory relief."

"Some people will feel comfortable listing their home during the first half of 2021. Others will want to wait until the vaccines are widely distributed. This suggests more inventory will be for sale in late 2021 and into the spring selling season in 2022."

"Since reaching a low point in January, mortgage rates have risen by more than 30 basis points… However, the rise in mortgage rates over the next couple of months is likely to be more muted in comparison to the last few weeks, and we expect a strong spring sales season."
"As the housing market heads into the spring home buying season, the ongoing supply and demand imbalance all but assures more house price growth…Many find it hard to believe, but housing is actually undervalued in most markets and the gap between house-buying power and sale prices indicates there's room for further house price growth in the months to come."
Bottom Line
The experts are very optimistic about the housing market right now. If you pressed pause on your real estate plans over the winter, let's chat to determine how you can re-engage in the homebuying process this spring.