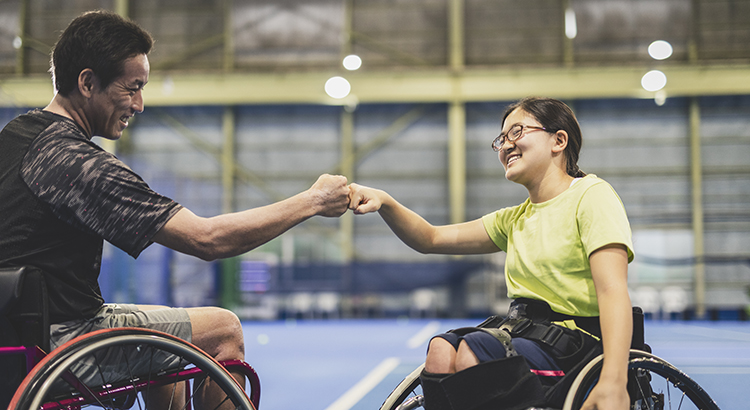 If you're trying to decide when to sell your house, there may not be a better time than this winter. Selling this season means you can take advantage of today's strong sellers' market when you make a move.
Win When You Sell
Right now, conditions are very favorable for current homeowners looking for a change. If you sell now, here's what you can expect:
Your House Will Stand Out – While recent data shows there are more sellers getting ready to list their homes this winter, there are still more buyers in the market than there are homes for sale. If you sell your house now before more houses are listed, it will get more attention from serious buyers who are eager to find a home.
Your House Will Likely Get Multiple Offers – When supply is low and demand is high, buyers have to compete with each other for a limited number of homes. The latest Realtors Confidence Index from the National Association of Realtors (NAR) shows sellers are getting an average of 3.6 offers in today's market.
Your House Should Sell Quickly – According to the same report from NAR, homes are selling in an average of just 18 days. As a seller, that's great news for you if you're looking for a quick process.
Win When You Move
In addition to these great perks, you'll also win big on your next move if you sell now. CoreLogic reports homeowners gained an average of $51,500 in equity over the past year. This wealth boost is the result of buyer competition driving home prices up. You can leverage that equity to fuel a move, before mortgage rates and home prices climb higher. To get a feel for how rates are projected to rise, see the chart below.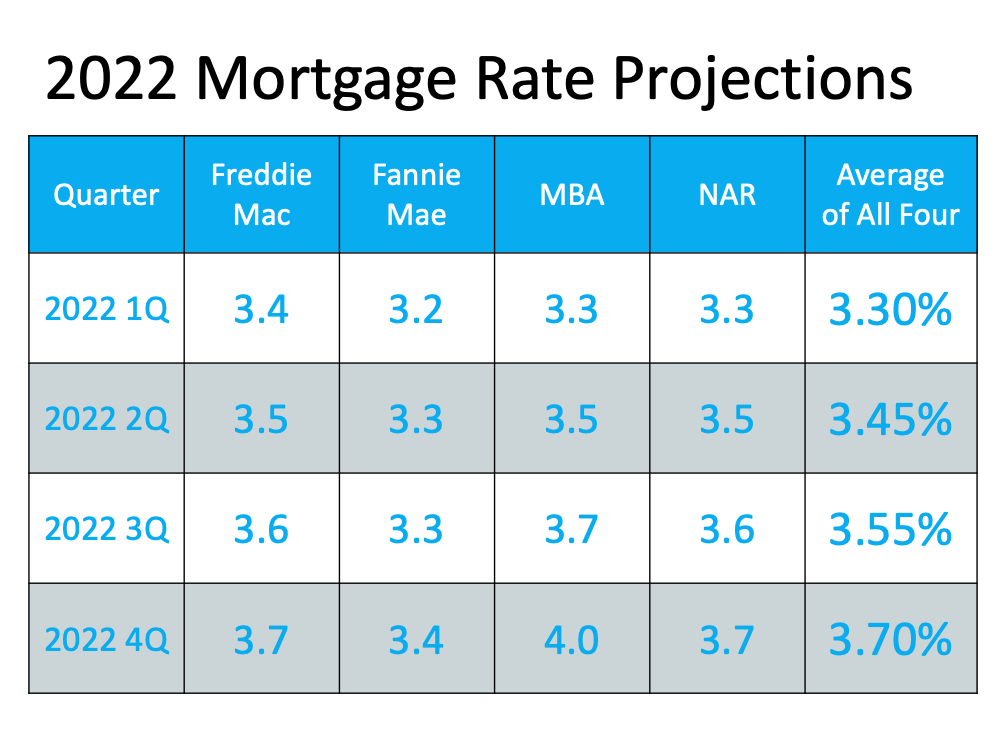 The longer you wait to make your move, the more it will cost you down the road. As mortgage rates rise, even modestly, it will impact your monthly payment when you purchase your next home. Waiting just a few months to make that change could mean a long-term financial impact.
The good news is today's rates are still hovering in a historically low range. According to Doug Duncan, Senior VP and Chief Economist at Fannie Mae:
"Right now, we forecast mortgage rates to average 3.3 percent in 2022, which, though slightly higher than 2020 and 2021, by historical standards remains extremely low . . ."
Selling before rates climb higher means you can make your move and lock in a low rate on the mortgage for your next home. This helps you get more home for your money and keeps your payments down too.
Bottom Line
As a homeowner, you have a great opportunity to get the best of both worlds this season. You can truly win when you sell and when you buy. If you're thinking about making a move, let's connect so you have the information you need to get the process started.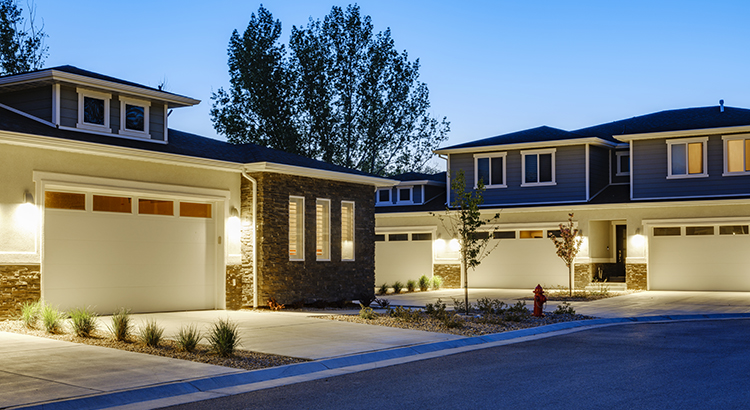 As we near the end of the year, more homeowners are realizing the benefits of today's sellers' market. Record-breaking home price appreciation, growing equity, low inventory, and competitive mortgage rates are motivating homeowners to make a move that addresses their changing lifestyles.
In fact, recent data from realtor.com shows a larger share of homeowners are planning to list their houses this winter. So, that means more homes are about to hit the market, which will lead to more choices for buyers too.
According to George Ratiu, Manager of Economic Research at realtor.com:
"The pandemic has delayed plans for many Americans, and homeowners looking to move on to the next stage of life are no exception. Recent survey data suggests the majority of prospective sellers are actively preparing to enter the market this winter."
If you're thinking of waiting until the spring to sell your house, know that your neighbors may be one step ahead of you by selling this winter. If you want to stand out from the crowd, this holiday season is the best time to make sure your house is available for buyers. Here's why.
Sellers Are Still Firmly in the Driver's Seat
Historically, a 6-month supply of homes for sale is needed for a normal or neutral market. That level ensures there are enough homes available for active buyers (see graph below):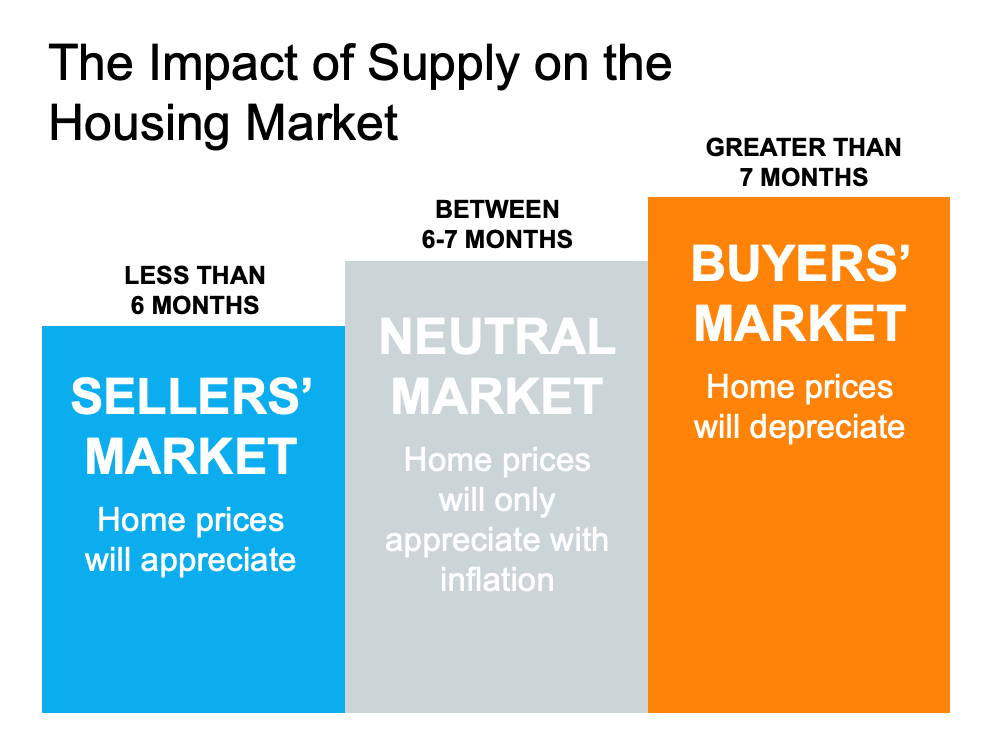 The latest Existing Home Sales Report from the National Association of Realtors (NAR) shows the inventory of houses for sale sits at a 2.4-month supply. This is well below a neutral market.
What Does That Mean for You?
When the supply of homes for sale is as low as it is today, it's much harder for buyers to find homes to purchase. This drives up competition among buyers, who then submit increasingly competitive offers to win out against others in the home search process. As this happens, prices rise and your leverage as a seller rises too, putting you in the best position to negotiate a contract that meets your ideal terms.
And while the low housing supply we're facing won't be solved overnight, sellers this season should move quickly to maximize their potential. As the data shows, with more prospective sellers planning to list their homes this winter, selling sooner rather than later helps your house rise to the top of a holiday buyer's wish list so you can close the best possible deal.
Bottom Line
Listing your home over the next few weeks gives you the best chance to be in front of buyers competing for homes this holiday season. Let's connect today to discuss how you can benefit from today's sellers' market.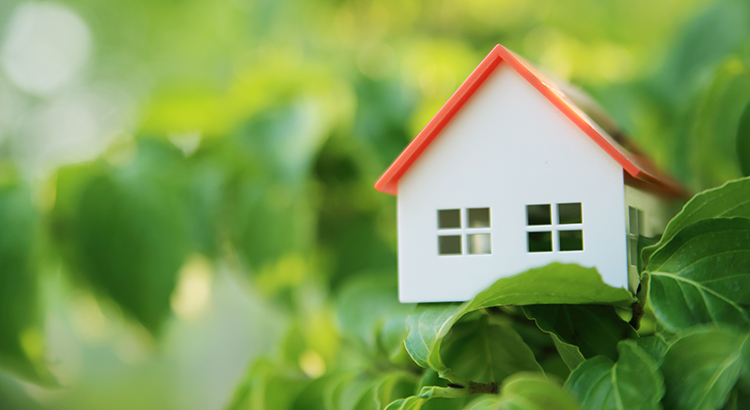 Your equity is a powerful tool that can help you achieve your goals as a homeowner. And chances are, your equity grew substantially over the past year. According to the latest Equity Insights Report from CoreLogic, homeowners gained an average of $51,500 in equity over the past year.
If you're looking for the best ways to use your growing equity, here are four options:
1. Use Your Equity To Buy a Home That Fits Your Needs
If you're finding you no longer have the space you need, it might be time to move into a larger home. Or, it's possible you have too much space and would like something smaller. No matter the situation, consider using your equity to power a move into a home that fits your changing lifestyle. Moving into a larger home can provide extra space for remote work or loved ones. Downsizing, on the other hand, may mean saving time and money by caring for a smaller home.
2. Move to the Location of Your Dreams
If the size of your home isn't a challenge but your current location is, it could be time to relocate to a new area. Maybe you enjoy vacationing in the mountains, at the beach, or another area, and you're dreaming of living there year-round. Or perhaps the distance between you and your loved ones is greater than you'd like, and you want to close the gap. No matter what, your home equity can fuel your move to the location where you really want to live.
3. Start a New Business
If you're not ready to move into a new home, you can use your equity to invest in a new business venture. As the U.S. Small Business Administration Office of Advocacy says:
"There is an estimate of 31.7 million small business owners in the United States, many of them started their business with the equity they had in their home."
While it's not recommended that homeowners use their equity for unnecessary spending, leveraging your equity to start a business that you're passionate about can potentially grow your nest egg further.
4. Fund an Education
Whether you have a loved one preparing to head off to college or you're planning to go back to school yourself, the thought of paying for higher education can be daunting. In either situation, using a portion of your growing equity can help with those costs, so you can make an investment in someone's future.
Bottom Line
Your equity can help you achieve your goals. If you're unsure how much equity you have in your home, let's connect today so you can start planning your next move.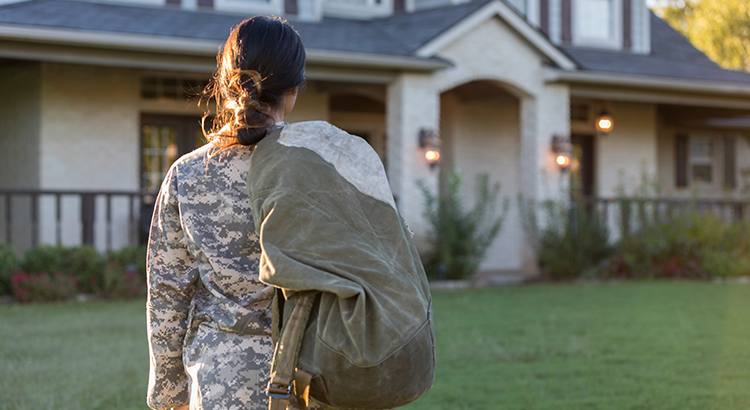 VA Loans: Helping Veterans Achieve Their Home-ownership Dreams
The purpose of Veterans Affairs (VA) home loans is to provide a pathway to home-ownership for those who have sacrificed so much by serving our nation. As the Veterans Administration says of the program:
"The objective of the VA Home Loan Guaranty program is to help eligible Veterans, active-duty personnel, surviving spouses, and members of the Reserves and National Guard purchase, retain, and adapt homes in recognition of their service. . . ."
For over 75 years, VA home loans have provided millions of veterans and their families the opportunity to purchase their own homes.
2020 Data on VA Home Loans
1,246,817 home loans are guaranteed by the Veterans Administration
The average VA loan amount totals $301,044
178,171 of those using a VA Loan are first-time home-buyers
As we reflect on their sacrifice and honor our nation's veterans, it's important to ensure all veterans know the full extent of benefits VA home loans offer. As Jeff London, Director of the VA Home Loan Program, says:
"VA loans offer an extraordinary opportunity for veterans because of lower interest rates, lower monthly payments, no or low-down payments, and no private mortgage insurance."
Those who qualify for a VA home loan are eligible for the following:
Borrowers can often purchase a home with no down payment. In 2020, 350,094 individuals using a VA Loan were able to purchase their homes without putting money down.
Many other loans with down payments under 20% require Private Mortgage Insurance (PMI). VA Loans do not require PMI, which means veterans can save on their monthly housing costs.
Finally, VA-Backed Loans often offer the most competitive terms and interest rates.
Bottom Line
One way we can honor and thank our veterans this year is to ensure they have the best information about the benefits of VA home loans. Home-ownership is the American Dream. Our veterans sacrifice so much in service to our nation and deserve to achieve their home-ownership goals. Thank you for your service.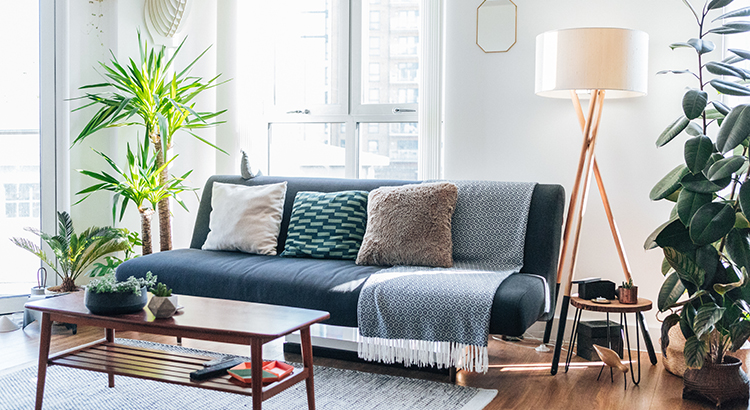 As a renter, you're constantly faced with the same dilemma: keep renting for another year or purchase a home? Your answer depends on your current situation and future plans, but there are a number of benefits to homeownership every renter needs to consider.
Here are a few things you should think about before you settle on renting for another year.
1. Rents Are Rising Quickly
Rent increasing each year isn't new. Looking back at Census data confirms rental prices have gone up consistently for decades (see graph below):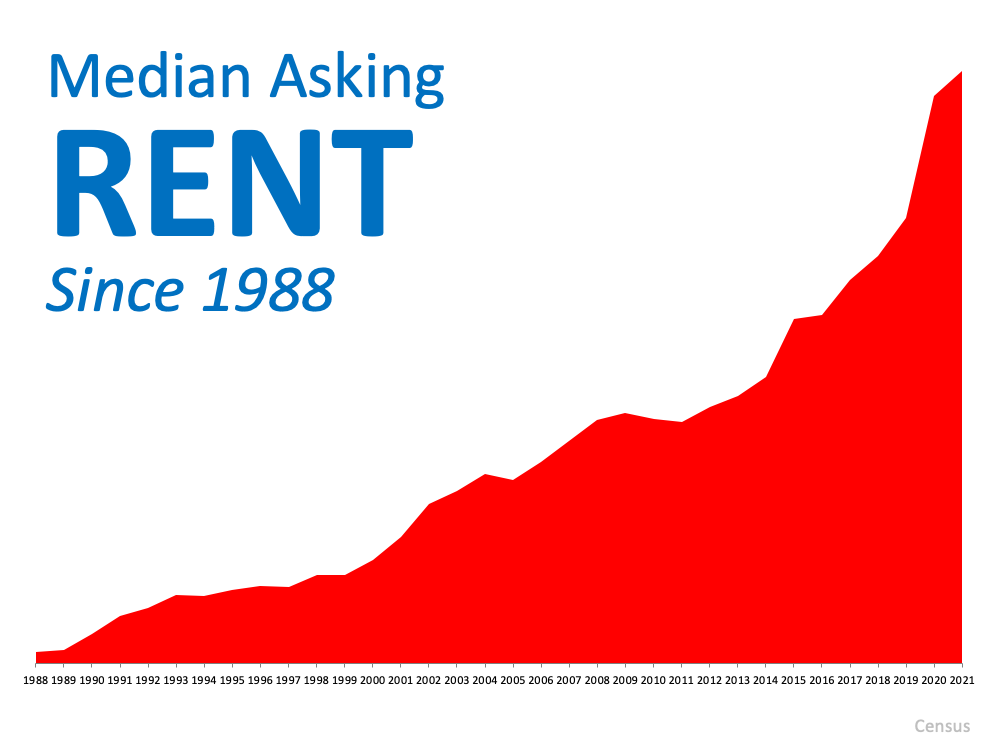 If you're a renter, you're faced with payments that continue to climb each year. Realtor.com recently shared the September Rental Report, and it shows price increases accelerating from August to September (see graph below):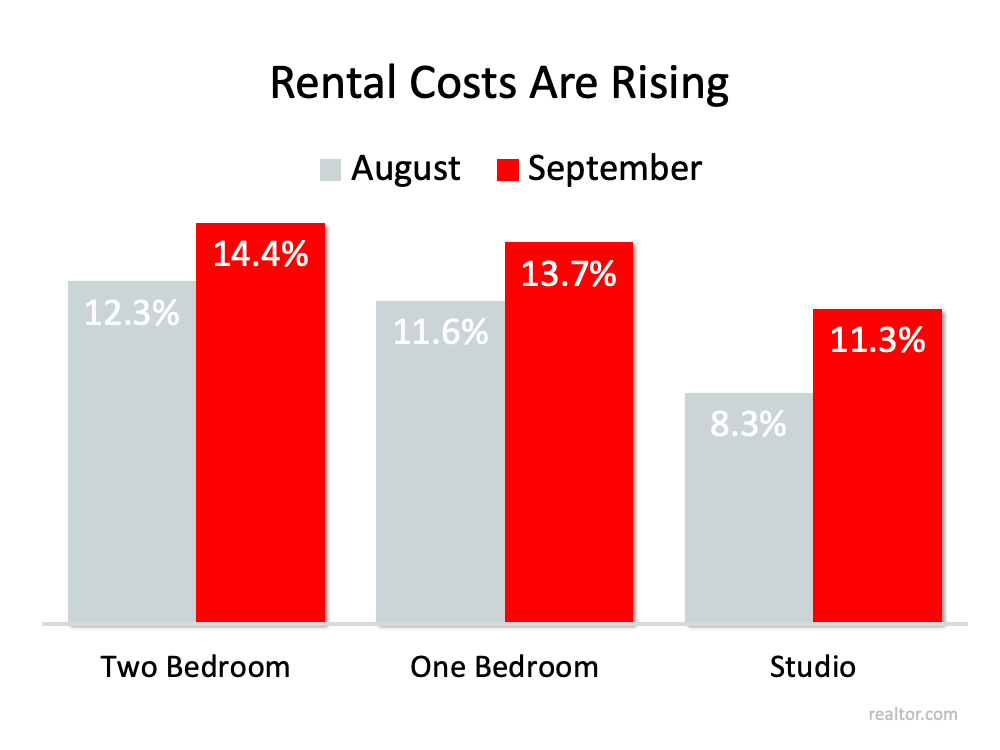 As the graph shows, rents are still on the rise. It's important to keep this in mind when the time comes for you to sign a new lease, as your monthly rental payment may increase substantially when you do.
2. Renters Miss Out on Equity Gains
One of the most significant advantages of buying a home is the wealth you build through equity. This year alone, homeowners gained a substantial amount of equity, which, in turn, grew their net worth. As a renter, you miss out on this wealth-building tool that can be used to fund your retirement, buy a bigger home, downsize, or even achieve personal goals like paying for an education or starting a new business.
3. Homeowners Can Customize to Their Heart's Content
This is a big decision-making point if you want to be able to paint, renovate, and make home upgrades. In many cases, your property owner determines these selections and prefers you don't alter them as a renter. As a homeowner, you have the freedom to decorate and personalize your home to truly make it your own.
4. Owning a Home May Provide Greater Mobility than You Think
You may choose to rent because you feel it provides greater flexibility if you need to move for any reason. While it's true that selling a home may take more time than finding a new rental, it's important to note how quickly houses are selling in today's market. According to the National Association of Realtors (NAR), the average home is only on the market for 17 days. That means you may have more flexibility than you think if you need to relocate as a homeowner.
Bottom Line
Deciding if it's the right time for you to buy is a personal decision, and the timing is different for everyone. However, if you'd like to learn more about the benefits of homeownership, let's connect so you can make a confident, informed decision and have a trusted advisor along the way.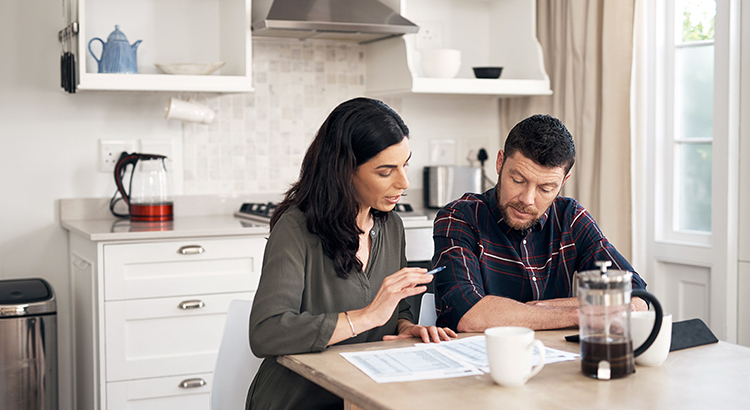 With the average 30-year fixed mortgage rate from Freddie Mac climbing above 3%, rising rates are one of the topics dominating the discussion in the housing market today. And since experts project rates will rise further in the coming months, that conversation isn't going away any time soon.
But as a homebuyer, what do rates above 3% really mean?
Today's Average Mortgage Rate Still Presents Buyers with a Great Opportunity
Buyers don't want mortgage rates to rise, as any upward movement increases your monthly mortgage payment. But it's important to put today's average mortgage rate into perspective. The graph below shows today's rate in comparison to average rates over the last five years: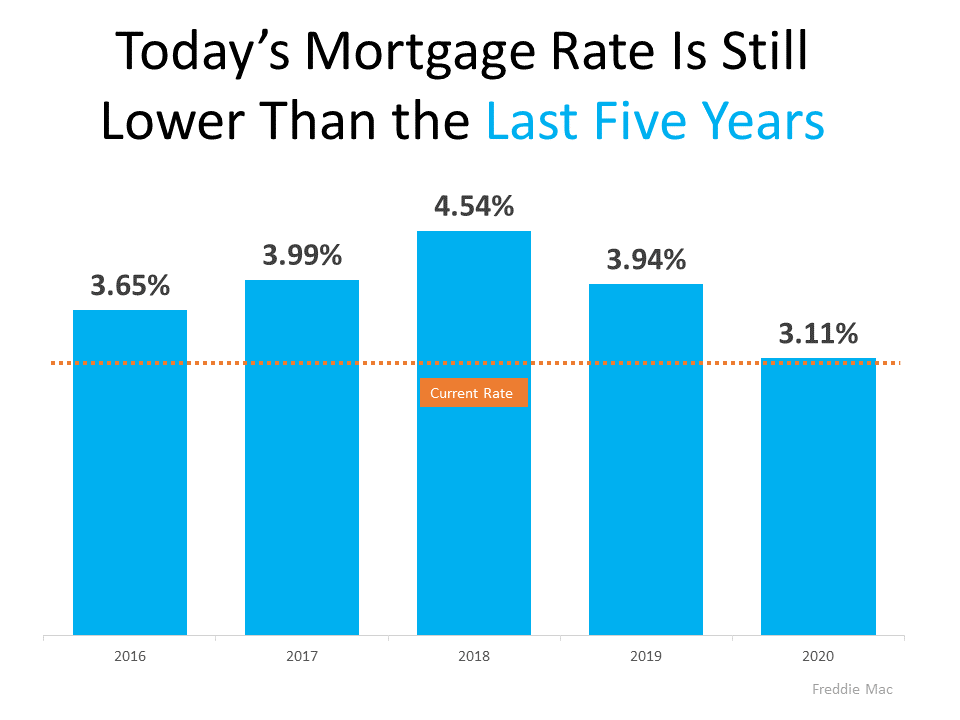 As the graph shows, even though today's rate is above 3%, it's still incredibly competitive.
But today's rate isn't just low when compared to the most recent years. To truly put today into perspective, let's look at the last 50 years (see graph below):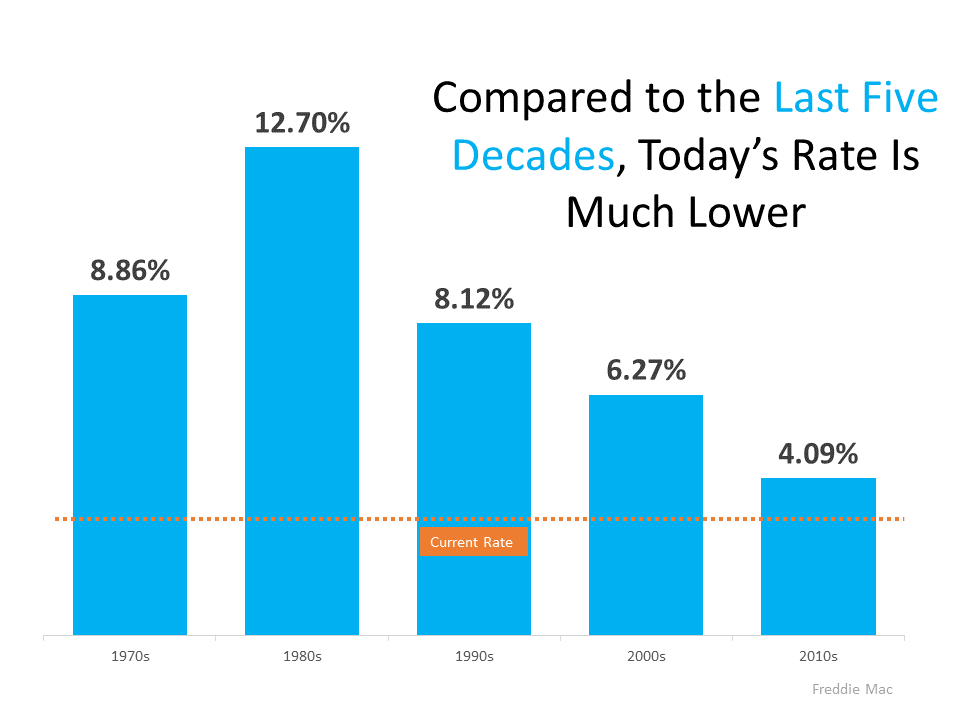 When we look back even further, we can see that today's rate is truly outstanding by comparison.
What Does That Mean for You?
Being upset that you missed out on sub-3% mortgage rates is understandable. But it's important to realize, buying now still makes sense as experts project rates will continue to rise. And as rates rise, it will cost more to purchase a home.
As Mark Fleming, Chief Economist at First American, explains:
"Rising mortgage rates, all else equal, will diminish house-buying power, meaning it will cost more per month for a borrower to buy 'their same home.'"
In other words, the longer you wait, the more it will cost you.
Bottom Line
While it's true today's average mortgage rate is higher than just a few months ago, 3% mortgage rates shouldn't deter you from your homebuying goals. Historically, today's rate is still low. And since rates are expected to continue rising, buying now could save you money in the long run. Let's connect so you can lock in a great rate now.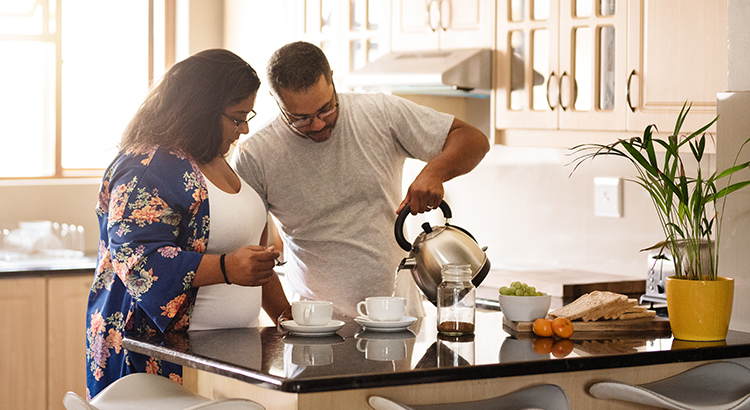 Rents have increased significantly this year. The latest National Rent Report from Apartmentlist.com shows rents are rising at a rate much higher than the three years leading up to the pandemic:
"Since January of this year, the national median rent has increased by a staggering 16.4 percent. To put that in context, rent growth from January to September averaged just 3.4 percent in the pre-pandemic years from 2017-2019."
Looking back, we can see rents rising isn't new. The median rental price has increased consistently over the past 33 years (see graph below):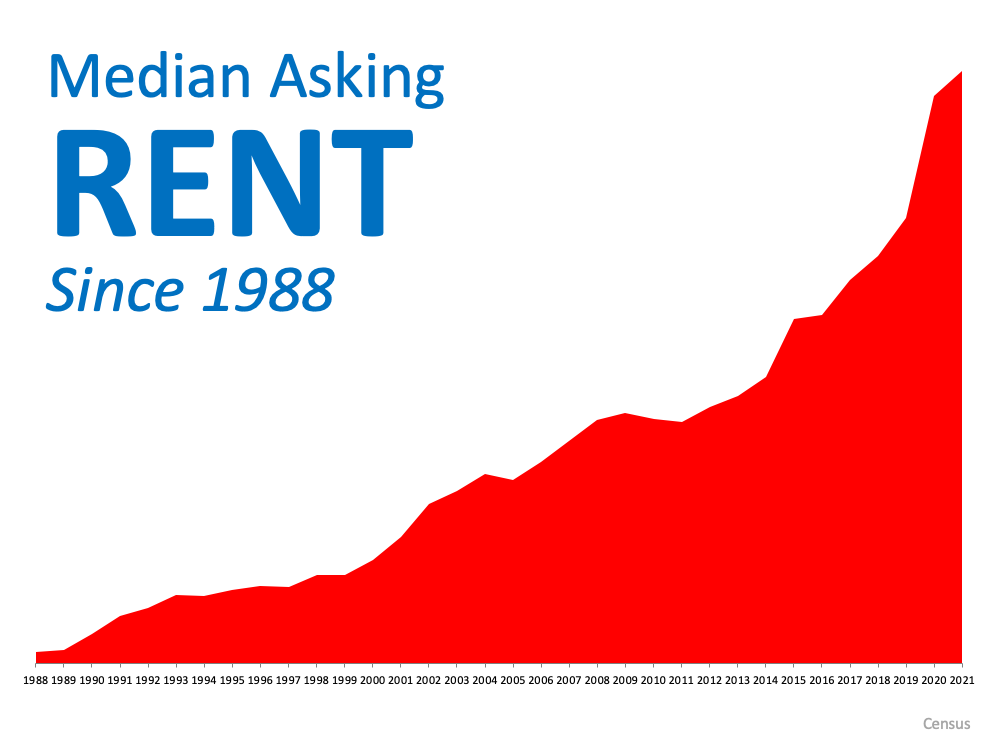 If you're thinking of renting for another year, consider that rents will likely be even higher next year. But that alone doesn't paint the picture of the true cost of renting.
The Money Renters Stand To Lose This Year
A homeowner's monthly mortgage payment pays for their shelter, but it also acts as an investment. That investment grows in the form of equity as a homeowner makes their mortgage payment each month to pay down what they owe on their home loan. Their equity gets an additional boost from home price appreciation, which is at near-record levels this year.
The latest Homeowner Equity Insights report from CoreLogic found homeowners gained significant wealth through their home equity this past year. The research shows:
". . . the average homeowner gained approximately $51,500 in equity during the past year."
As a renter, you don't get the same benefit. Your rent payment only covers the cost of shelter and any included amenities. None of your monthly rent payments come back to you as an investment. That means, by renting this year, you likely paid more in rent than you did in the previous year, and you also missed out on the potential wealth gain of $51,500 you could have had by owning your own home.
Bottom Line 
When deciding whether you should rent or buy in the future, keep in mind how much renting can cost you. Another year of renting is another year you'll pay rising rents and miss out on building your wealth through home equity. Let's connect today to talk more about the benefits of buying over renting.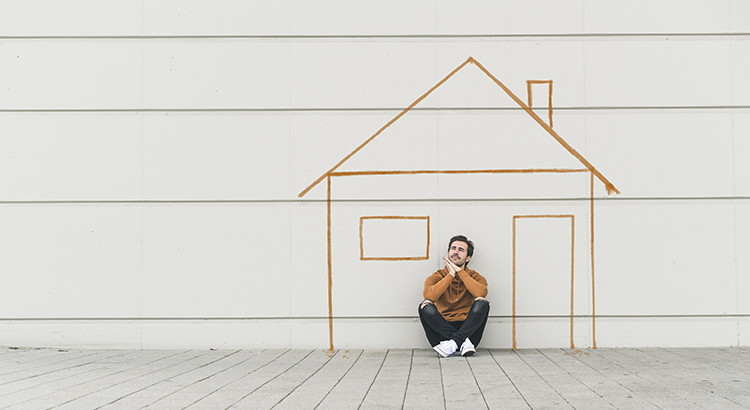 Buyers in today's market often have questions about the importance of getting a home appraisal and an inspection. That's because high buyer demand and low housing supply are driving intense competition and leading some buyers to consider waiving those contingencies to stand out in the crowded market.
But is that the best move? Buying a home is one of the most important transactions in your lifetime, and it's critical to keep your best interests in mind. Here's a breakdown of what to expect from the appraisal and the inspection, and why each one can potentially save you a lot of time, money, and headaches down the road.
Home Appraisal
The home appraisal is a critical step for securing a mortgage on your home. As Home Light explains:
". . . lenders typically require an appraisal to ensure that your loan-to-value ratio falls within their underwriting guidelines. Mortgages are secured loans where the lender uses your home as collateral in case you default on the agreed-upon payments."
Put simply: when you apply for a mortgage, an unbiased appraisal – typically required by your lender – is the best way to verify the value of the home. That appraisal ensures the lender doesn't loan you more than what the home is worth.
When buyers are competing like they are today, bidding wars and market conditions can push prices up. A buyer's contract price may end up higher than the value of the home – this is known as an appraisal gap. In today's market, it's common for the seller to ask the buyer to make up the difference when an appraisal gap occurs. That means, as a buyer, you may need to be prepared to bring extra money to the table if you really want the home.
Home Inspection
Like the appraisal, the inspection is important because it gives an impartial evaluation of the home. While the appraisal determines the current value of the home, the inspection determines the current condition of the home. As the American Society of Home Inspectors puts it:
"Home inspections are the opportunity to discover major defects that were not apparent at a buyer's showing. . . . Your home inspection is to help you make an informed decision about the house, including its condition."
If there are any concerns during the inspection – an aging roof, a malfunctioning HVAC system, or any other questionable items – you have the option to discuss and negotiate any potential issues with the seller. Your real estate advisor can help you navigate this process and negotiate what, if any, repairs need to be made before the sale is finalized.
Keep in mind – home inspections are critical because they can shed light on challenges you may face as the new homeowner. Without an inspection, serious, sometimes costly issues could come as a surprise later on.
Bottom Line
Both the appraisal and the inspection are important steps in the homebuying process. They protect your best interests as a buyer by providing unbiased information about the home's value and condition. Let's connect so you have an expert guiding you throughout the entire process.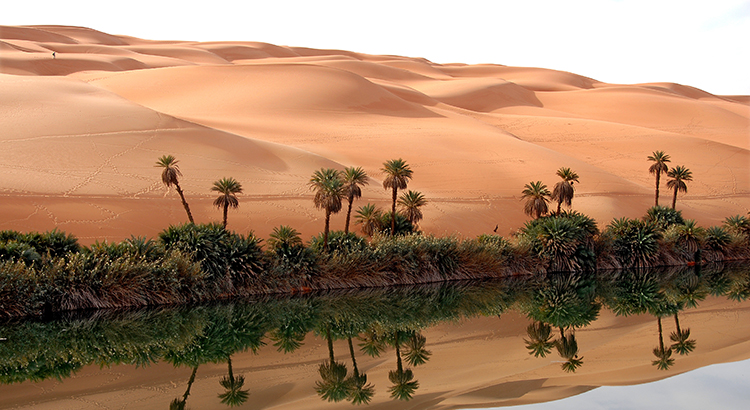 Sellers have a great opportunity this season as buyer demand still heavily outweighs the current supply of homes for sale. According to the National Association of Realtors (NAR), today's housing inventory sits at only a 2.6-month supply. To put that into perspective, a neutral market typically features a 6-month supply. That places today's market firmly in the sellers' market category.
That same NAR data also shows today's inventory of single-family homes is trailing behind the level we saw last year (see graph below):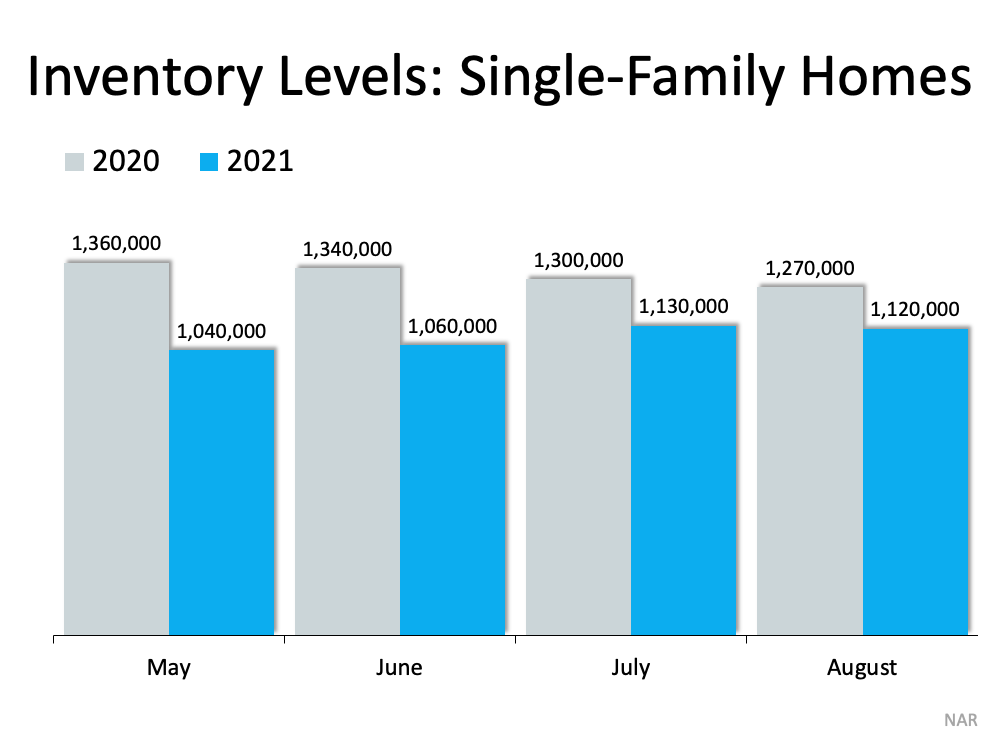 Because of the ongoing supply challenges, buyers can feel like they're wandering across a vast, empty desert when searching for their next home. That means your house could provide an oasis for buyers thirsty for options – and it could increase the chances of buyers entering a bidding war for your home.
The latest Realtors Confidence Index Survey from NAR shows houses are receiving an average of 3.8 offers. A multiple-offer scenario lets you select the best offer and gives you incredible leverage when you sell this fall.
Bottom Line
Buyers today are looking for relief as they wander today's inventory desert. Listing your house this fall – before more options appear – gives your house the best chance to be noticed by multiple buyers. Let's connect today so your house can stand out as the oasis it truly is.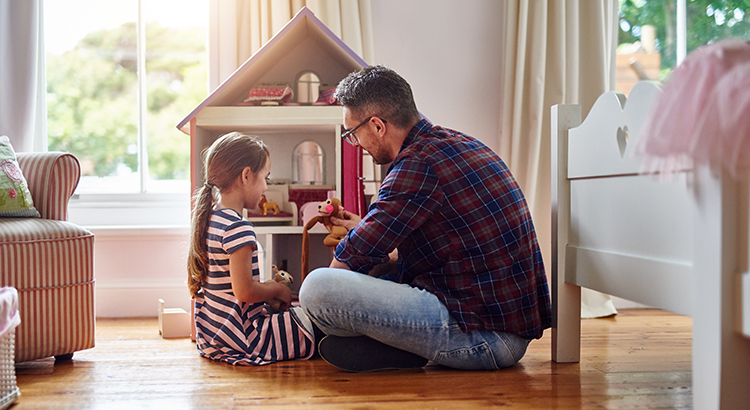 A recent survey from LendingTree.com found there are multiple reasons why Americans would choose to purchase a home instead of renting. Some of the most popular non-financial reasons given include:
The flexibility to make the space your own
The pride homeownership offers
The sense of stability
In the same survey, 41% of respondents say they'd rather own a home than rent because of the unique way homeownership builds wealth over time.
And experts agree – the home you own is an important tool for building your net worth. Here's what many of those experts have to say about building long-term financial stability through homeownership.
According to the National Association of Realtors (NAR):
"Homeowners who purchased a typical single-family existing-home 30 years ago at the median sales price of $103,333 with a 10% down payment loan and who sold the property at the median sales price of $357,700 in 2021 Q2 accumulated housing wealth of $349,258, . . ."
Mark Fleming, Chief Economist at First American, points out that a home is truly a one-of-a-kind asset. It's the only asset that's both an investment and a place for you to call your own.
"The major financial advantage of homeownership is the accumulation of equity in the form of house price appreciation. . . . We won't always have 17% house price appreciation, but we have to take into account the fact that the shelter that you're owning is an equity-generating or wealth-generating asset."
Homeowners can leverage the wealth they generate in several ways throughout their life. Tapping into accumulated equity has long been used to pay for the cost of an education, to start a business, or to fund various other expenses. The Joint Center of Housing Studies at Harvard points out:
". . . by paying down mortgage principal each month and participating in the long-term appreciation of home values, a family can build wealth that can be used for retirement or other needs, including helping the next generation."
Bottom Line
With home prices expected to continue to appreciate in coming years, homebuyers have an opportunity to start the long-term wealth-building process right now. Let's connect today if you're ready to begin your journey on the path to becoming a homeowner.